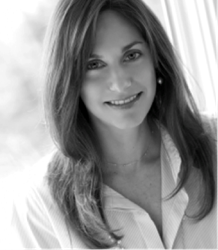 Westchester, NY (PRWEB) October 17, 2014
The Haute Design Network welcomes Lara Michelle as its newest partner. Lara Michelle is known for her fabulous sense of style and easygoing manner and will serve as the network's exclusive partner for Westchester, New York.
Lara Michelle's professionalism, years of experience, willingness to meet the needs of clients and ability to flawlessly finish projects sets the precedent for other interior designers in the field.
About Haute Design Network:
Haute Design Network selects interior designers that have demonstrated a high level of expertise, professionalism, and accomplishment in their field. This elite circle of leading interior designers is encouraged to expose readers to several elements from past and current design trends as they provide a glimpse into future innovations, while offering both inspiration and exceptional resources for those seeking experienced luxury interior designers and sophisticated interior design firms.
Lara Michelle is featured on Haute Design Network's comprehensive website as a distinguished partner alongside other leading interior designers from across the country. Network partners have the exclusive opportunity to interact with viewers by utilizing the Haute Design Network platform via customized blog posts and unique design features. Visit the Haute Design Network at http://www.hauteresidence.com/design
About Lara Michelle:
Lara Michelle is the only award-winning designer in her area that has more than 20 years experience and who can solve your most challenging design problems, beautifully. Known for her fabulous sense of style and easygoing manner, Lara has a knack for knowing her client's wishes and tastes and executing their designs magnificently. "We strive to cater to our client's every wish, making all their design dreams a reality." Lara and her expert team specialize in large-scale construction and renovations, and guarantee to make the process less stressful, ensuring no detail is overlooked. It's no coincidence she is becoming the most sought after designer in her area.
For more information about Lara Michelle, visit her Haute Residence profile.