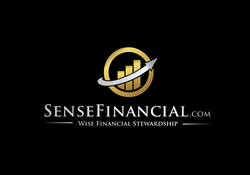 One of the biggest advantages of a 401k solo plan, however, is that it allows non-traditional investment options
(PRWEB) October 20, 2014
On October 17, 2014, a Huffington Post article discusses the possibility of retirement crisis in the United States. Some argue that people over 65 years old can still maintain their standard of living by continuing to work. According to the author, however, it is a flawed argument as working is not retirement. When people have to continue to work to support themselves beyond retirement age, it is a retirement crisis.
While the debate goes on of how changes in social security and tax law can present a solution to this issue, it is recommendable for each person to save as much as they can for retirement. This is especially essential for self employed individuals and small business owners. Unlike regular corporate employees, self employed individuals cannot rely on anyone else to plan for their retirement.
Many small business owners also assume that they can continue working their business and generate enough income to maintain their standard of living. While this can be true in some cases, most people will eventually need to retire from work. Having a healthy retirement fund is crucial for this period if a person wants to remain financially independent.
For this group, Sense Financial Services LLC recommends a 401k solo plan, also known as Individual 401k. This retirement solution is created specifically for self employed individuals with many advantages. Account holders can contribute as much as $52,000 in 2014. Those who are over 50 years of age are allowed to make an additional catch-up contribution of $5,500. This allows account holders to save as much as they can for a healthy retirement future.
Not only that, with a 401k solo plan, account holders are also given a lot of control to grow their funds efficiently. Unlike an IRA, Solo 401k rules do not require a professional custodian to manage the funds. Plan holders can choose to act as the trustee of the plan, gaining checkbook control over their money. With this feature, investors can direct all investments from their retirement funds without consulting any other third party.
One of the biggest advantages of a 401k solo plan, however, is that it allows non-traditional investment options. Investors can now choose to invest their retirement funds into real estate, private placements, tax liens and tax deeds, and much more.
Sense Financial recommends self employed individuals and small business owners to start planning for retirement future immediately. Only proper planning will allow retirees to maintain their living standard without being forced to work longer.
Sense Financial is California's leading provider of retirement accounts with "Checkbook Control": the Solo 401k and the Checkbook IRA. Over the years, they have assisted hundreds of clients to obtain checkbook control over their retirement accounts while providing them with the ability to invest in virtually any investment class, including real estate, private lending, mortgage notes and much more without the need for custodian approval.
To learn more about Solo 401k, please visit sensefinancial.com