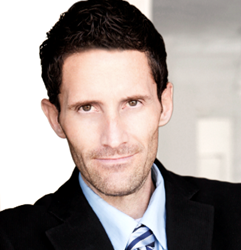 Prevention is always the best cure because we don't have to be a victim to our genes.
Detroit, MI (PRWEB) October 23, 2014
To help raise awareness about women's breast health, leading Detroit health and wellness center, Cutler Integrative Medicine, is detailing several tips in recognition of National Breast Cancer Awareness Month. According to Dr. Cutler, about 1 in 8 women (12 percent) in the U.S. will develop invasive breast cancer during their lifetime.
According to Dr. Cutler, one of the most powerful tools to prevent breast cancer is to monitor what women are putting in to their body. Avoid processed sugars, starchy foods, greasy foods, and alcohol. "To be more effective, have a food sensitivity panel performed and find out how your immune system reacts to the foods you eat. This will keep inflammation at bay, and keep the body from attacking itself," he adds.
Other tips include:
1. Perform monthly self-exams by checking breasts for lumps or changes (discharge, swelling, skin irritation, dimpling, nipple pain, etc.). Any changes should be reporter to a doctor.
2. Removing environmental toxins: The epidemic in many diseases and cancers have been traced to environmental toxins. It is critical that current exposures to chemical cleaners, BPA, synthetic air fresheners, toxic beauty supplies, smoking, pesticides, and herbicides need to be completely removed.
3. Exercise for hormonal balance. "What you might not know about exercise is that it can help reduce body fat that will then lower levels of estrogens. High estrogen levels have been linked to many toxic diseases," says Dr. Cutler.
4. De-stress. Long-term chronic stress can make an impact in activating cancer by increasing blood flow to tumors, triggering hormones and setting up the body for systemic inflammation and break down.
5. Test your genes. Specializing in genetic polymorphisms, Dr. Cutler can observe if an individual has the pre-cursors to breast cancer, especially if there is a family history. "Prevention is always the best cure because we don't have to be a victim to our genes."
About Dr. Cutler and Cutler Integrative Medicine:
Dr. Cutler's philosophy and expertise, as a Licensed Naturopathic Physician, is in discovering the root cause of illness while not only treating the symptoms—which are often the combination of factors; such as nutritional or biochemical dysfunctions, lifestyle, genetics, environmental toxins, as well as the mind, emotions, and beliefs. Doug Cutler, ND received his Doctorate of Naturopathic Medicine from Southwest College of Naturopathic Medicine and his Bachelor of Science degree from Brigham Young University. He has also extensive training in environmental medicine under the pioneering and leading experts in the field of medicine. Dr. Cutler is a member of The American Association of Naturopathic Physicians, The Michigan Association of Naturopathic Physicians, The Naturopathic Association of Environmental Medicine, and The American College for Advancement in Medicine, and The Pediatric Association of Naturopathic Physicians. To see what CIM can do for you, visit http://www.cutlerintegrativemedicine.com.