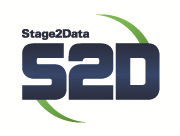 Stage2Data is growing again, offering a new solution to current and future clients.
Oakville, Ontario (PRWEB) November 03, 2014
Stage2Data CEO Jeff Collier announced the addition of WebPal to his company's growing list of cloud based solutions and services.
As Canada's Premier Cloud Solution Provider, Stage2Data offers Cloud Backup, Cloud Hosting and Cloud RDR. With the addition of WebPal, Stage2Data now offers a business solution for secure, powerful web content management, document storage and online collaboration.
According to Collier, "WebPal and Stage2Data is an exciting partnership that will offer current and future clients the ability to manage their website content regardless of technical knowledge." In choosing WebPal as a partner, Collier stated that one of the key benefits was easy adoption. During his announcement, Collier stated, "With WebPal, adoption is fast and the interface is intuitive so client satisfaction will be extremely high."
About Stage2Data
Stage2Data is Canada's Premier Cloud Solution Provider and has a proven track record for providing clients with exceptional 24/7 North American based support. Stage2Data offers Cloud Backup, Cloud Hosting, Cloud RDR and holds the distinction of being awarded a Top Cloud Solution Provider medal at the 2014 CDN Channel Elite Award Gala.