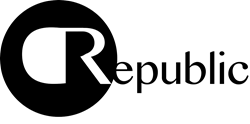 The Johnny Rain brand is expanding and we will continue to strengthen that brand through touring, merchandising, strategic marketing campaigns and brand extension opportunities
(PRWEB) October 21, 2014
Musician, singer, songwriter and producer Johnny Rain today announced that he is expanding his music industry footprint with the launch of a new record label, Odd Dream Republic. The announcement comes just weeks after the release of Johnny Rain's self-produced new record "New Religion," an unofficial single which has already garnered upwards of 50 thousand streams online and Johnny's first release since 2013's full-length "Villain."
"O.D. (Odd Dream) has been the movement from the beginning, when we released the 'Wounded Drug Silent High' mixtape back in 2011. It is exciting to see what we have been working for so long to finally come into fruition," said Johnny, Founder of Odd Dream Republic. "My new record, 'New Religion' serves as somewhat of a testament that I have grown creatively and each stage of my development these past few years has brought with it new and different challenges."
In 2011 Johnny Rain self-released his debut mixtape "Wounded Drug, Silent High," followed by "Lullaby of Machine" one year later which landed him at #10 on Billboard's Next Big Sound chart and "Villain" in December of 2013. Through these releases and viral social media marketing Johnny has managed to build a responsive and thriving fan-base. Johnny Rain's YouTube channel has over 2.3 million plays and his SoundCloud has generated another 2.1 million plays with more than 100,000 downloads.
"A remarkable foundation has been established for Johnny's new album," commented Joel, co-founder of Odd Dream Republic. "The Johnny Rain brand is expanding and we will continue to strengthen that brand through touring, merchandising, strategic marketing campaigns and brand extension opportunities."
Odd Dream Republic will serve as a launching pad for Johnny Rain's highly anticipated first studio album release titled, "11." Though the details surrounding the new album are scarce, Johnny Rain does confirm that the new project will include co-production from UK EDM producers among other creative surprises. Distribution for the release has not been finally determined but Johnny Rain and O.D. enthusiast should anticipate a worldwide release on 01/11/2015.
About Odd Dream Republic
Founded in 2014, Odd Dream Republic is a full-service entertainment company whose primary operating segments are artist, songwriter and producer management; music publishing; merchandising; and a music label.
To become a fan of Johnny Rain, please follow him on Twitter (https://twitter.com/JohnnyRainOD)