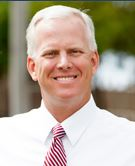 "John's experience leading county teams in eliminating fraud has saved insurance rate payers and taxpayers millions. He will have the same positive impact if elected LA County's next Assessor," said LA County District Attorney Steve Cooley (retired)
Los Angeles, CA (PRWEB) October 22, 2014
Joining with every newspaper in Los Angeles County, leaders with over 100 years of experience at all levels of Los Angeles County government have announced their backing for Head Deputy District Attorney John Morris's campaign to be the next Los Angeles County Assessor.
"John's experience leading county teams in eliminating fraud has saved insurance rate payers and taxpayers millions. He will have the same positive impact if elected Los Angeles County's next Assessor," said Los Angeles County District Attorney Steve Cooley, retired.
Joining retired DA Steve Cooley in backing Morris for Assessor include retired Governor George Deukmeijan, Supervisor Mike Antonovich, and over two dozen local elected officials and leaders from every region of Los Angeles County.
"For the last 24 years, I have worked across Los Angeles County as a prosecutor and ultimately as a Head Deputy District Attorney, keeping taxpayers and families safe from fraud and criminal thugs," said John Morris. "My experience proves I am running for Assessor to protect every taxpayer by fully and faithfully implementing the law and that is precisely hat I will do once in office. Having the support of so many leaders with such a large amount of experience in protecting taxpayers is very gratifying and I look forward to living up to that trust."
ABOUT JOHN MORRIS FOR LOS ANGELES COUNTY ASSESSOR
John Morris is a veteran 24 year prosecutor and currently a Head Deputy District Attorney for the Los Angeles County District Attorney's Office. He is the only candidate for Assessor to hold a real estate license and be a published expert on real estate law. He and his wife, Mary, are raising their children in the San Fernando Valley where they are active in their local community and church. For more information go to morrisforassessor.com.
John Morris is endorsed by the Howard Jarvis Taxpayers Association, Governor George Deukmejian (retired), the Los Angeles Times, the Los Angeles Daily News, the Los Angeles Register, the Pasadena Star-News, the Long Beach Press-Telegram, the Torrance Daily Breeze, the Whittier Daily News, the San Gabriel Valley Tribune, the Antelope Valley Press, Santa Clarita Valley Signal, Los Angeles District Attorney Steve Cooley (retired), California Correctional Peace Officers Association, Los Angeles Police Chiefs Association, the Association of Deputy District Attorneys, the Glendale Association of Realtors and hundreds of community leaders to become the next Assessor for Los Angeles County.