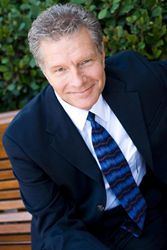 "An estimated 90 percent of eye injuries are preventable with the use of proper safety eyewear," says Dr. Franklin Lusby with NVISION Laser Eye Centers
Newport Beach, California (PRWEB) October 22, 2014
Did you know that nearly half of all eye injuries each year happen at home? Even a minor injury to the cornea from a small particle of dust or debris can be painful and become a life-long issue.
"According to the American Academy of Ophthalmology (AAO), an estimated 90 percent of eye injuries are preventable with the use of proper safety eyewear," says Dr. Franklin Lusby, an eye surgeon at NVISION Laser Eye Centers in Fullerton, Torrance and Newport Beach. "But safety glasses only work if you use them. In fact, only one-third of people report that they always wear protective eyewear when doing home projects or repairs."
Here are just a few examples of common household activities that can cause an eye injury:

Using household chemicals or bleach.
Hot grease or oil splatter.
Hammering, chiseling or grinding.
Lawn and garden care.
Jump-starting batteries.
"According to the American National Standards Institute (ANSI) -- which sets the standard for safety glasses, a good pair of safety glasses will have side shields and will be made of ultra-strong polycarbonate," states Dr. Lusby. "Since they are now so economical, it's good to have more than one pair. I have several pairs around the house: two in my workshop, one in my garage, one in my gardening shed and one in the kitchen. So I really don't have an excuse for not wearing them when I should."
"You wouldn't think that jump-starting a dead battery would be dangerous but the process can generate explosive gases and a stray spark from the jumper cables can cause a battery to explode," explains Lusby. "I spent plenty of time in the emergency room as a resident physician removing bits of a car battery from someone's cornea."
"You should also keep eye protection in mind when participating in certain athletic activities, especially racquet sports, hockey and baseball," continues Lusby. "People often think of sprains and strains as sports-related problems, but eye injuries account for an estimated 100,000 physician visits each year for school-aged children."
Here are a few additional reminders by the American Academy of Ophthalmology:
When you spend time outdoors, wear sunglasses that provide 97-100 percent UV protection.
Make sure you and your family get regular eye checkups and screenings.
If you have a chronic disease like diabetes, follow through on any physician recommendations related to eye care.
About NVISION Laser Eye Centers
NVISION Laser Eye Centers is an innovative leader in lifestyle surgical eye care with 17 locations in California and Nevada. NVISION is the first provider in California to offer LASIK eye surgery with the Swiss-engineered Ziemer Femto LDV™ Crystal Line Laser. In addition, NVISION is the first provider in California to offer the bladeless, computer-controlled LenSx laser -- unquestionably the most technologically advanced option for laser cataract surgery.
With more than 1700 eye doctors who refer their patients and trust their own eyes to NVISION surgeons, NVISION Laser Eye Centers is the Eye Doctors' #1 Choice®. For more information, visit http://www.NVISIONCenters.com or call 1-877-91NVISION (1-877-916-8474).