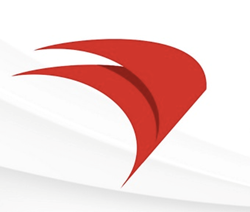 "We find FileWave to be a critical tool to the success of our 1:1 laptop and iPad implementations. The product is full-featured, always improving, and customer support is excellent." - Christina Devitt, Jakarta International School
Wil, Switzerland (PRWEB) October 22, 2014
Technology software leader FileWave announced the release of version 8.5 of their systems and mobile device management suite. New features offer unmatched compatibility, including full support of OS X Yosemite and iOS 8, expanded inventory features, and more detailed control, among other notable additions.
FileWave has been a leader in systems and mobile device management for over 20 years, and has thousands of education and enterprise clients, worldwide. FileWave empowers IT teams to easily configure, distribute and manage software, documents, files, and applications allowing end-users to focus on their business tasks, without interruption. "We find FileWave to be a critical tool to the success of our 1:1 laptop and iPad implementations," emphasizes Christina Devitt, Head of Technology at the Jakarta International School. "The product is full-featured, always improving, and customer support is excellent."
Version 8.5 adds OS X Yosemite and iOS 8 to the list of already supported operating systems, including older versions of OS X and iOS, along with Windows and Android support. FileWave 8.5 helps organizations get the most out of OS X Yosemite and iOS 8 by providing all available profile based capabilities. The new expanded inventory features allow device tracking and archiving to be achieved with greater ease and organization.
With version 8.5 FileWave maintains its strength in the device management space, providing users with more features and flexibility than ever before. Version 8.5 prefaces FileWave's highly anticipated classroom management and collaboration tool, Engage, due out in the coming months. To learn more about the features and functions of FileWave 8.5, click here: http://www.filewave.com/index.php/news/release-news/347