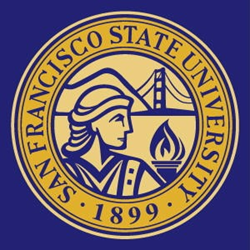 San Francisco, California (PRWEB) October 22, 2014
San Francisco State University will be installing SkyWire POS for the College of Business students, giving them a chance to work with the most cutting-edge technology to hit the food service industry this year.
The technology itself was created by the SkyWire Corporation by designers and programmers with over 100 years of combined hospitality management and POS experience. It is a cloud-based, fully customizable POS system that runs both the front and back of the house, offers secure check/credit card processing, table and reservation management, as well as basic marketing features.​
SkyWire POS will provide SF State students with the hands-on experience they will need to survive in the ever-advancing hospitality industry.
SF State will be implementing SkyWire POS this semester in The Vista Room Restaurant. The Vista Room is an on-campus, by-reservation restaurant that is designed to give Hospitality Management and Dietetics Students a hands-on experience of their trade in a real setting. This new technology will facilitate the Vista Room's ability to collect and analyze sales data, enhance the experience of the students and the diners, while providing the flexibility of remote monitoring and maintenance. This upgrade in technology will make The Vista Room one of the most advanced restaurants on campus.