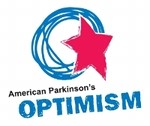 The irony of a pioneering researcher afflicted with the very disease she sought to eradicate makes for riveting reading. Leslie Chambers, APDA President & CEO
New York, NY (PRWEB) October 23, 2014
Dr. Lazzarini's support through the sales of her book will raise funds to help Ease the Burden – Find the Cure for the 1 million individuals in the United States living with Parkinson disease. Both Sides Now is a unique story recounting Dr. Lazzarini's incredible journey from sheltered childhood to a successful career in science, then from Parkinson's researcher to Parkinson's patient.
Roger C. Duvoisin, MD, author of Parkinson's Disease A Handbook For Patients and Families and pioneering Parkinson disease researcher says of Dr. Lazzarini's book, "One can feel the excitement and drama of the voyage that brought us to these discoveries. Our brave pioneer enjoyed all of these and so it is all the more ironic that, at the acme of her career, she should herself become afflicted with the very same disease she had spent years studying. But this has resulted in another journey of discovery, this time, one of self-discovery."
Dr. Lazzarini raised a family as she trained to be a genetic counselor and then went on to finish her PhD at age 56. Her career has included coordinating a statewide program for Huntington disease families, contributing to the literature on neurogenetic disorders such as Huntington's, Restless Legs the ataxias and Parkinson's, and working on the development of a Parkinson's drug for a large pharmaceutical company. In 1997, she was part of an international team that discovered PARK1, the first Parkinson's-disease-causing gene mutation in the protein, alpha-synuclein, a study partially funded by APDA. APDA was also responsible for funding Dr. Lazzarini's research that first associated the tau protein with Parkinson's disease.
Dr. Lazzarini realized she was developing symptoms of the very disease she had researched and only after facing a disease that can cause complete dependency was she able to forge her independence. Through writing Both Sides Now and her partnership with APDA, Dr. Lazzarini hopes to inspire interested young women to pursue a career in science, to reach the Parkinson's community with a message of hope, and to "pay forward" to APDA funding that supported her own Parkinson's disease research.
"The irony of a pioneering researcher afflicted with the very disease she sought to eradicate mixed with the very human story of a wife and mother struggling to keep her family together makes for riveting reading. Alice's story inspires as it informs," states Leslie A. Chambers, APDA President & CEO.
Dr. Lazzarini is available for in-person or phone interviews and readings. Print and digital versions of the books are available to the media and book reviewers upon request.
AVAILABLE FOR SALE ON AMAZON: http://www.amazon.com/dp/1475136986
*****
The American Parkinson Disease Association was founded in 1961 to Ease the Burden - Find the Cure for Parkinson's disease. In that time APDA has raised and awarded more than $86 million to fund research, patient services and education, and to raise public awareness. As the country's largest grassroots organization, APDA serves the more than 1 million Americans with Parkinson disease and their families through a national network of chapters, Information and Referral (I&R) Centers, support groups, eight Centers for Advanced Research, and grants to fund the most promising research toward discovering the cause(s) and finding the cure for Parkinson's. Through its research funding, APDA is able to attract young scientists who are new to the PD field, fund promising research that provides a pipeline to the future and fund pilot demonstration projects that are routinely leveraged for further funding.
Dr. Alice Lazzarini is Clinical Assistant Professor of Neurology at Rutgers Robert Wood Johnson Medical School in New Brunswick, New Jersey. During a career researching neurodegenerative disorders, Dr. Lazzarini contributed over 75 papers and abstracts to the scientific literature. Her name is known internationally to researchers in the fields of Huntington disease, Restless Leg Syndrome, Parkinson's disease and Ataxia. In 1994, she published a paper that helped to turn the tide of thinking within the neurology community towards accepting a genetic component to the cause of Parkinson's disease. In 1997, she was part of an international team that discovered PARK1, the first Parkinson's-disease-causing gene mutation in the protein, alpha-synuclein.