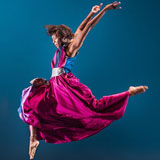 Atlanta, Georgia (PRWEB) October 22, 2014
Conflict resolution speakers, performers and community members will be challenged to use storytelling to effect change and foster peace at the 4th annual Conflict Resolution Symposium hosted by the Georgia State University Office of the Ombudsperson.
The symposium, marking International Conflict Resolution Day, will be held from 2 p.m. to 7:30 p.m. on Friday, Oct. 24 at Georgia State's Student Center Speaker's Auditorium and Ballroom.
This year's symposium theme is "Acting Out! Using Storytelling Mediums to Manage Conflict." Presenters will be discussing the use of storytelling in various forms, such as radio, film, music and spoken word, to empower participants to be creative and collaborative in their approaches to conflict resolution.
Anthony (Tony) F. Lemieux, an associate professor of communication at Georgia State, will be the keynote speaker. Lemieux is a lead researcher in a newly established interdisciplinary Second Century Initiative on transcultural conflict and violence. He is also an investigator with the National Consortium for the Study of Terrorism and Responses to Terrorism.
At the event, students will have the opportunity to network with and learn from conflict resolution practitioners. Practitioners can also earn Georgia Office of Dispute Resolution approved continuing education credit.
A new session during the event this year will allow community members in Atlanta's
Old Fourth Ward to share their stories with their councilman, Kwanza Hall, during a facilitated dialogue process. Dinner and a variety of performances will follow the sessions for registered participants.
"We are very excited to see how much of a resource the symposium has become—not just for students, but also for the greater Atlanta community of practitioners who are engaged in conflict resolution-related projects," said Kelly Alexander, a Georgia State student and staff ombudsperson.
Registration is free for Georgia State students, faculty and staff, and $35 for the public. Pre-registration is required at http://tinyurl.com/CRSymposium2014.
The Student Center is at the corner of Gilmer and Courtland streets.
For more information about the event and speakers, visit http://tinyurl.com/CRSymposium2014.