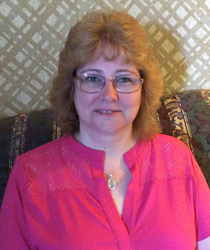 We're thrilled to have Kelly join our franchise owner team. TruBlue Total House Care is a unique whole house management service that can be a lifesaver for families everywhere, including in Racine. - Mark Cottle, TruBlue COO
Racine, WI (PRWEB) October 22, 2014
Kelly Tanner spent her health care career helping people and now she's bringing that passion to her new business, TruBlue Total House Care of Racine.
TruBlue of Racine specializes in providing complete house care, including maid services, lawn care, home improvements and emergency repairs. Kelly and her team are starting by focusing on complete house cleaning as well as snow removal services. TruBlue works with home owners, real estate professionals, general contractors and property managers to maintain homes and rental properties, improve curb appeal, make final preparations to sell homes and more.
"TruBlue is an especially great service for busy families and for seniors who want to stay in their homes, but who are having trouble maintaining their homes on their own. With our services, they can stay at home more comfortably for much longer," Kelly said. "I'm looking forward to serving our community through TruBlue Total House Care."
TruBlue of Racine serves all of Racine County as well as the surrounding areas. All TruBlue franchises are fully insured and bonded and all employees are background checked and certified.
"I started looking at opening my own business and was first attracted to in-home care, but when I found TruBlue, it was a perfect fit. I am all about helping people and that's exactly what TruBlue does – we help people get their lives back," Kelly said.
TruBlue is part of Strategic Franchising Systems and was founded in 2011. TruBlue's national COO Mark Cottle is looking forward to what Kelly will be bringing to the franchise family.
"We're thrilled to have Kelly join our franchise owner team. TruBlue Total House Care is a unique whole house management service that can be a lifesaver for families everywhere, including in Racine. We're looking forward to the positive impact TruBlue will have on the community," Cottle said.
To learn more about TruBlue of Racine, call (888)337-8783, email ktanner(at)trubluehousecare(dot)com or visit http://TruBlueRacine.com.
About TruBlue Total House Care
TruBlue gives you one convenient and affordable solution for all your house care needs. Your House Care Manager will take care of your entire home, inside and out, from maid services, household repairs, yard work – even emergency repairs and seasonal projects. Our affordable services are offered year-round and are customized to meet your needs and budget. We strive to provide affordable, "worry-free" living for seniors and "hassle-free" living for busy adults. Our goal is to eliminate the worries, hassles and headaches of home maintenance and to provide full-service, trustworthy house care services to fit any budget.