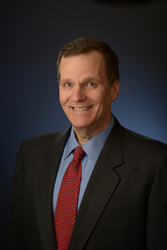 On the other hand, a bad outcome from anesthesia may be due to medical negligence rather than simple "bad luck" from a known risk of anesthesia
Baltimore, MD (PRWEB) October 23, 2014
MedicalMalpracticeLawyers.com, the premier free website that connects medical malpractice victims in the United States with medical malpractice lawyers in their state, discusses in today's blog posting the results of a recent study of closed anesthesia medical malpractice claims experienced by the nation's largest physician-owned medical malpractice insurance company.
In a study published earlier this month in the Journal of Healthcare Risk Management that is entitled "Analysis of Patient Injury Based on Anesthesiology Closed Claims Data from a Major Malpractice Insurer," the authors reviewed 607 anesthesia-related medical malpractice claims reported to The Doctors Company, which has a membership of 75,000 and reported assets in the amount of $4.3 billion.
The study found that the most frequent anesthesia-related injuries reported involved damage to teeth (20.8% of the anesthesia medical malpractice claims), followed by death of the patient (18.3%), damage to nerves (13.5%), organ damage (12.7%), pain (10.9%), and cardiopulmonary arrest (10.7%). The most frequently identified contributing factor that led to an anesthesia-related medical malpractice claim was the obesity of the patient.
There were fewer claims originating from smaller hospitals but the claims arising from the smaller hospitals had higher rates of nerve damage and mortality. Ambulatory surgery centers had the lowest death-to-claim rate, at 12%. Anesthesia medical malpractice claims had a higher average indemnity payment than the average indemnity payment for all physician specialties: $309,066 compared to $291,000.
The study found that nearly 80% of the anesthesia-related claims were the result of complications that had been explained to patients before the procedure, but those patients who filed anesthesia-related medical malpractice claims may have had insufficient clinical knowledge to be able to associate those risks with the injuries they sustained. In 15% of the anesthesia-related medical malpractice claims filed, inadequate preoperative assessments were identified by the researchers (obtaining a patient's complete medical history that may help identify relevant conditions such as seizure activity, sleep apnea, prior difficult intubations, a history of reactions to anesthetics, and allergies, as well reviewing the results of laboratory tests, may help avoid anesthesia complications by determining a proper anesthesia treatment plan for the patient, thereby reducing anesthesia-related medical malpractice claims).
The study also found that alarms having been turned off or ignored were sometimes the reason for delayed responses to deteriorating vital signs intraoperatively.
One of the authors of the study suggested, "The results of this study show how important it is for physicians to communicate with patients about the outcomes of their care and to link informed consent discussions with the complication that they experienced. Patients may still be unhappy with the outcome, but they will have a better understanding of the cause of their injury and be less likely to incorrectly ascribe the injury to substandard care."
On the other hand, a bad outcome from anesthesia may be due to medical negligence rather than simple "bad luck" from a known risk of anesthesia.
About Us:
MedicalMalpracticeLawyers.com has published over 1,300 consecutive daily blogs discussing timely and relevant issues that are important to our readers.
If you or a loved one suffered serious injuries (or worse) as a result of anesthesia, you should promptly consult with a local medical malpractice attorney in your U.S. state who may investigate your anesthesia malpractice claim for you and represent you in a medical malpractice case against an anesthesiologist, if appropriate.
We can be contacted through our website or by toll-free call in the United States to 800-295-3959, to be connected with anesthesia medical malpractice lawyers in your state who may assist you.
Turn to us when you don't know where to turn.