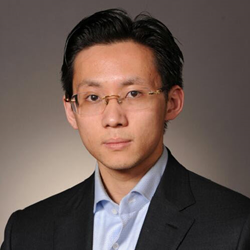 Pareto is renown for their learning academy and understanding practice management. Together we are pushing for greater innovation around cloud computing for wealth management
New York, NY (PRWEB) October 22, 2014
With the dramatic growth of Salesforce.com as the leading provider for independent advisory firms, AppCrown and Pareto Platform CRM have teamed to create a single best practices solution for each financial advisory firm. This is meant to help further the dramatic need for integration between technology and practice management.
Wealth Plus®, the advisor desktop solution and industry engine for wealth management firms seeking to bring their legacy systems, 3rd party software and CRM into a single cloud based platform, will now see to include Pareto Platform's renown knowledge, practice management and coaching offerings for large institutionally sized RIAs, broker dealers and bank wealth management firms.
In this collaboration, financial advisors and wealth management firms using Salesforce.com will be able to enhance their workflow process by combining the best practices and practice management insights from Pareto with Wealth Plus functionality and tools that automate and help advisors segment their clients and overall relationships.
Complementing the integration with Pareto Systems are out-of-the-box analytic tools and innovative client service tools to transform Salesforce into an ideally integrated wealth management CRM.
"Advisors need more, they need best ideas, practice management solutions and industry relevant workflows to help them succeed. CRM and integration is not enough, the business side is equally important" says Franklin Tsung, COO/ EVP Corporate Sales at AppCrown. "This is why we have reached out to Pareto Systems, and are greatly appreciative and humbled by their openness to partner and collaborate on an enhanced Salesforce based offering." The joint solution will be available to customers by mid-November.
"Consistent client acquisition, predictable practice management deployment and professional branding can all be achieved with this collaborative CRM Solution," said Duncan MacPherson CEO of Pareto Systems. " By partnering with App Crown, The Pareto Academy Learning Management System enables financial professionals to strengthen their relationships exactly where they manage those relationships - in their Salesforce CRM."
About Pareto
Pareto Systems is an industry leading practice management and client acquisition consulting firm that enables financial professionals to consistently attract and keep great clients while running a more profitable business. We have developed and refined applications that plug into CRM technology and create measurable and sustainable results.
For more information on this product integration or to learn more about Wealth Plus®, please contact franklin.tsung(at)appcrown(dot)com
About AppCrown
AppCrown provides connected cloud based STP solutions. The technology helps financial services firms automate client relationship management, obtain big data around clients, and establish straight through processing over the cloud. The AppCrown product offering includes Wealth Plus®, the cloud based advisor workstation.
© 2014 AppCrown LLC. All rights reserved.