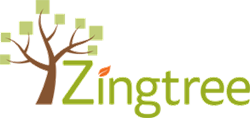 San Francisco, CA (PRWEB) October 23, 2014
Zingtree today announced the immediate availability of its online solution for creating and deploying question-and-answer (Q&A) style, interactive decision trees and troubleshooters. The company reports that initial adopters of the service have reduced the volume of support-related inquiries by an average of 25%. Zingtree attributes this to the service's ability to help customers self-solve common technical issues, and generate support tickets containing detailed information about the customer problems.
"Zingtree started as the direct result of observing the inefficiencies of the technical support process in other companies that I have led over the past decade or so," said Bill Dettering, Zingtree Founder and CEO. "Fast and intelligent support is vital to any company, and we were inspired to create a unique system that anyone could use to build and deploy time-saving troubleshooters."
While originally developed as a means for streamlining the technical support process, Zingtree is also proving beneficial to the entire customer experience. Current clients have seen these benefits:

Customer Support Teams show decreased incoming inquiries by an average of 25% via the resolution of common issues using automation. In addition, help tickets submitted via email or Zendesk show the full Q&A transcript of each customer's Zingtree session.
Product Teams are gaining deeper understandings about user interactions with their product and/or service.
Sales and Marketing Teams are better qualifying incoming leads by streamlining the new client discovery process.
At the core of Zingtree's service is the ability for organizations to quickly and easily create decision trees and troubleshooters (Zingtrees) that are presented to customers in an intuitive Q&A format. Key features include:
Simple drag-and-drop interface for building decision trees and troubleshooters
Zingtrees can be embedded into any webpage with just four lines of Javascript
Full customization of embedded trees, including the ability to customize CSS, insert HTML snippets, change fonts, and add images and videos
Full transcripts of every customer's journey through a Zingtree
Easy integration with almost any customer support or CRM system that uses email
Zendesk integration via the Zingtree Zendesk app
Detailed analytics on Zingtree outcomes, traffic flow, location breakdowns and more
Zingtree is currently priced on a pay-as-you-go credit basis, where each page view of a live troubleshooter counts as one credit. The first thousand page views are offered for free, and plans for organizations that need more than a thousand page views begin at just $49 USD. Zingtrees can also be submitted to the Zingtree Gallery, where educational and personal projects under General Public License (GPL) run free forever.
About Zingtree
Zingtree was developed to empower companies to give their customers a quick, efficient and intelligent way of getting answers quickly. By providing an easy, yet powerful toolkit for companies to create, refine and embed interactive decision trees and troubleshooters, Zingtree's services are at the heart of any business-to-consumer interaction. Originally designed to streamline customer support funnels, Zingtree's clients also include product teams seeking to gain deeper insight into the user behavior, sales and marketing teams looking to qualify leads, call centers, and more. Zingtree is privately held and headquartered in San Francisco, California.
For more information and to sign up for free, please visit http://zingtree.com