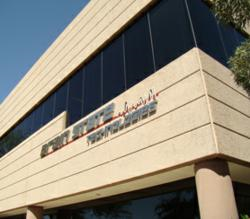 Participants reported reduced hot flash symptoms, as well as reduced symptoms of insomnia and depression.
Scottsdale, AZ (PRWEB) October 24, 2014
Last week, at two separate national scientific meetings, Professor Charles H. Tegeler, M.D. of Wake Forest School of Medicine, delivered presentations of the latest findings from his studies evaluating the use of high-resolution, relational, resonance-based, electroencephalic mirroring (HIRREM®) for self-optimization of the brain. His research program, and his collaboration with Brain State Technologies of Scottsdale, Arizona, is now in its third year of studying health effects associated with relaxation of brain activity through HIRREM.
On October 12, Dr. Tegeler shared data with the American Neurological Association at their annual conference that was held in Baltimore, MD, on the topic of migraine headache. Migraine has been described as a disease of maladaptations in the brain's various "set points" for physiological stress reactions (Borsook D, Maleki N, Becerra L, McEwen B. Understanding migraine through the lens of maladaptive stress responses: A model disease of allostatic load. Neuron 2012; 73: 219-34). Brain activity in individuals with migraine may be relatively "stuck" in a way that leaves them with more vulnerability to release stress hormones or produce fight or flight responses. This brain state of maladaptation has been referred to as "allostatic load."
Tegeler reported on 42 individuals with migraine who were enrolled in a study aimed to evaluate the health effects of a deeply relaxed brain state. When these individuals were encouraged to relax with the support of HIRREM, a noninvasive acoustic stimulation neurotechnology, they reported reductions in disability related to their migraine and increased variability in the heart rate, reflecting greater flexibility in the brain's control of the cardiovascular system. Participants also reported fewer symptoms of insomnia and depression. Dr. Tegeler commented that these data appear to suggest that the brain can make adjustments to its set points for stress reactions, if it can sufficiently relax itself.
On October 14, Dr. Tegeler presented data on the topic of hot flashes as a side effect of the brain's adaptation to menopause at the 2nd Utian Translational Science Symposium, preceding a meeting of the North American Menopause Society. Menopausal symptoms have been postulated to result from the brain's exposure to marked changes in the rhythms of hormonal secretion.
A part of the brain called the hypothalamus regulates body temperature and other essential aspects of physiology. In menopause, it appears that changing hormone levels influence the hypothalamus to narrow the range between the upper and lower limits of acceptable body temperature, so that even slight body temperature changes can cause sweating or shivering. Hot flashes during and after menopause may thus be understood as a consequence of the time and difficulty required for the brain to adapt itself to the new hormonal environment (Rossmanith WG and Ruebberdt W. What causes hot flushes? The neuroendocrine origin of vasomotor symptoms in the menopause. Gynecol Endocrinol 2009; 25: 303-14).
Dr. Tegeler reported on 12 women with peri-menopausal hot flashes who, like the individuals with migraine, were encouraged to achieve a deeply relaxed brain state with the support of HIRREM. Participants reported reduced hot flash symptoms, as well as reduced symptoms of insomnia and depression.
A key theme that Dr. Tegeler highlighted in his talks is that a history of trauma is under-appreciated in many people with migraine and hot flashes, and that it is through mechanisms involving the brain that stress and trauma may manifest as such symptoms. He emphasized that there is a critical need for interventions that can support a brain to deeply relax itself, and adjust or optimize its set points for producing stress responses. The brain should be supported – ideally with interventions that are safe and without side effects – so that stresses can be handled fittingly for what they are, not through repetitive reactions based on past programming.
Dr. Tegeler's studies were supported by research grants from The Susanne Marcus Collins Foundation, Inc. His collaboration with Brain State Technologies, a leader in noninvasive neurotechnology to facilitate relaxed brain states, has now resulted in a total of 17 presentations at 14 major scientific conferences since 2012.
###
MEDIA NOTE: If you would like more information about Brain State Technologies or Brainwave Optimization, please call 480.588.6840 or send an email to pr(at)brainstatetech(dot)com. Brain Sate Technologies, 15150 N. Hayden Rd. Suite 106, Scottsdale, Arizona 85260
About Brain State Technologies (http://www.brainstatetech.com): Brain State Technologies® is the world's leading provider of brainwave balancing technology, Brainwave Optimization®. Founded in 2001 and developed by Lee Gerdes, the modality combines the latest advances in neuroscience, neuroplasticity, computer technology, mathematics, and physics. Brainwave Optimization™ offers a non-invasive way for people of all ages to overcome cognitive, emotional, and physical challenges, and enhance overall performance and wellbeing. With over 60,000 clients and more than 200 affiliated centers in 18 countries, the company is growing by licensing Brainwave Optimization® to providers worldwide.
Brainwave Optimization with RTB™ is not intended to treat, cure, heal or diagnose any disease, mental illness or symptom. Brainwave Optimization with RTB™ is intended to facilitate relaxation and auto-calibration for neural oscillations. Individual results may vary.