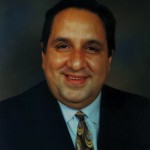 Tarzana, CA (PRWEB) October 27, 2014
Siamak Farah, founder and CEO of InfoStreet, Inc., known for SkyDesktop, a cloud desktop, and the SkyAppMarket, a cloud apps marketplace, will be speaking at the upcoming 2014 Small Business Web Summit in Boston, MA. Farah's session will take place in Room 1 on October 29th, 2014 at 3:00 PM, where he will be joined by Joe Malcoun, CEO of Nutshell, Scott Pollack, Head of Business Development for Sumall, and Mitch Solway, VP of Marketing for Clearfit, for a rich discussion on the cloud's effect on B2B sales and how to sell without salespeople. A pioneer in the SaaS and cloud industries with a special focus on small business and management, Farah brings more than 20 years of experience to the Small Business Web Summit. His LinkedIn profile can be viewed here.
The conference, called Small Business Web Summit, is a one-day event with a mix of informal sessions focusing on selling to small businesses and networking opportunities between vendors, channels, resellers, and investors. The sessions will cover topics ranging from building cloud ecosystems and educating small businesses on the cloud, to selling to small businesses and payment systems. Sponsors of the conference include well-known companies such as Constant Contact, SalesForce, Samsun Knox, ClearFit, Olark Live Chat, and HootSuite.
The conference will be held in Boston, MA on October 29th, 2014. Individuals interested in attending Siamak Farah's session can register online for the conference as well as for the pre-conference party held on October 28th
Register online here: https://events.r20.constantcontact.com/register/eventReg?llr=jgl9oplab&oeidk=a07e9ctcp17860529e6
ABOUT INFOSTREET
InfoStreet is a cloud app provider that offers SkyDesktop, a free patent-pending cloud desktop; SkyAppMarket, an app marketplace where a business can choose from the best cloud apps in the market; and SkySingleSignOn, a federated login solution and network management tool. Together they provide all the files and applications a company needs to run their business in the cloud.
Try SkyDesktop and SkyAppMarket by visiting https://www.skydesktop.com or by calling 1-866-956-5051 for more information.