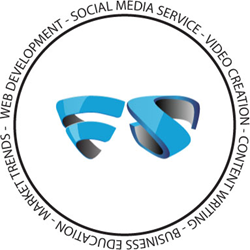 "FS Enhancements helps businesses achieve their goals." -Jamison Fisher
Long Beach, California (PRWEB) October 29, 2014
FS Enhancements in Long Beach California announces their new Business Power Builder program. The new revolutionary system will certainly expand customer bases for local businesses. FS Enhancements builds an online presence that will withstand the test of time. The tactics used in the Business Power Builder program will never be penalized by search engines because the content created brings value to content viewers.The system creates powerful content featuring customized blogs, videos, press releases and review education.
"The Business Power Builder tactics are completely transparent so businesses that wish to do the labor themselves can," says Jamison Fisher, Co-founder at FS Enhancements. "This work is not a secret operation at FS Enhancements. Business owners are encouraged to participate themselves and take their online marketing seriously."
FS blog writers will write keyword based blogs that show search engines businesses have fresh content that applies to searchers. FS Enhancements keeps fresh content on customer's blog pages. Search engines like to display results that are recent. Static websites are never as powerful as fresh ones.
FS Enhancements partners with specialized video creators to enhance content on the internet. Search engines algorithms favor multiple content styles. FS enhancements uses written and visual content to make businesses search engine friendly. FS uses a variety of media distribution sources with links back to the business website.
"A business with a great ranking in organic or local search but no reviews for customers to read lacks the power to compete with businesses that have reviews," says Jamison Fisher, marketing expert and Co-Founder at FS. FS Enhancements provides businesses with links on their website to major review pages and office tools to drive reviews online. Long Beach Seo company, FS enhancements is willing to answer any questions regarding online marketing and the Business Power Builder Program. Business owners can call for a free consultation and a free walk through of the necessary steps to do it all themselves! For more information, contact the office at (888) 249-1942, visit us online at Fsenhancements.com or email Jamison(at)Fsenhancements(dot)com