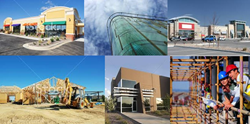 "Banks simply cannot afford to be flexible. They have stringent loan requirements and red tape because they can't step outside the box to find creative solutions to what they consider non-conforming opportunities." said Laurie McIntyre, President
Tampa, FL (PRWEB) October 29, 2014
Commercial property investors do what they do best, find incredible properties with which to increase their wealth. However, not every investor is cash and carry. When funds are scarce it slows the process and assures that investors need more than a transmission of capital. They need a specialized support team. With skittish banks responding poorly to an ever evolving real estate marketplace, McIntyre Investment Properties, Inc. (MIP) is a real estate opportunity fund manager with discretionary capital and a team of experts equipped to meet that need via a new hotline open with extended hours.
MIP private banking structured commercial real estate financing options are supported by industry specialists now available to clients via a new hotline open Monday through Friday from 5:30 am to 5:00 pm PST. The dedicated team helps private owners, real estate agents, asset managers, loan officers and brokers with myriad financing details.
"Banks simply cannot afford to be flexible. They have stringent loan requirements and red tape because they can't step outside the box to find creative solutions to what they consider non-conforming opportunities." said Laurie McIntyre, President of McIntyre Investment Properties, Inc. "And even if they could manage it, they couldn't do it quickly. We can because of our new investment partners we call the Private Lending Network. With their help we can structure commercial real estate bridge loan funding that's airtight and provide a level of customer service that's unheard of with a typical banking institution."
MIP specializes in debt investments that include performing and non-performing debt acquisitions, financing for borrower discounted payoffs and new bridge loan originations. They are adept at financing for third party debt acquisitions, debtors-in-possession and good bank/bad bank recapitalizations. Focused on time sensitive acquisitions, construction funding and bank workouts that keep the investor in the financial driver's seat MIP moves strategically with the help of their new Private Lending Network.
About McIntyre Investment Properties Inc.:
McIntyre Investment Properties Inc. is a private commercial real estate lender that provides short-term bridge financing speedily. The firm produces customized commercial real estate financing solutions for borrowers in unique and time-sensitive situations anywhere in the United States. Backed by private banks, various institutions and their Private Lending Network McIntyre Investment Properties, Inc. offers solutions that are not accessible through traditional lenders.
Information:
McIntyre Investment Properties has specially trained representatives available via their new hotline number 206-673-2929 Monday through Friday from 5:30 am to 5 pm PST.
Contact:
Tim McIntyre
Vice President
206-673-2929
tim(at)mcinvestment-properties(dot)com
Websites:
http://www.StructuredCommercialFinance.com
http://www.McInvestment-Properties.com
Hotline Number:
206-673-2929
5:30 am to 5 pm PST
Monday - Friday