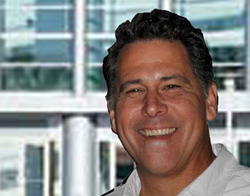 "I'm excited to be a part of the On Location leadership team," Scopelleti said. "This is a company with a proven track record of providing high-level service with a continual focus on improvement and customer satisfaction."
Huntington Beach, CA (PRWEB) October 28, 2014
Based in Huntington Beach, CA, Scopelleti will oversee the operations of On Location with a primary responsibility of expanding upon On Location's commitment to client satisfaction and continuous improvement. Through leadership, planning, recruitment, and education, John will enhance the "personalized customer experience" that helps ensures a positive Return on Experience (ROE).
Scopelleti brings more than 30 years of exhibition and display experience to On Location, most recently serving as Director of Operations, Labor Division for a global live communications company headquartered in Detroit, Michigan.
His career also includes 12 years with the TERM Group, where he had been National Director of Operations. The early part of Scopelleti's career was with California-based exhibit companies, where he worked in various positions, including Journeyman Builder, Estimator, Account and Project Manager.
"John's extensive experience and background as well as a reputation for bringing fresh ideas with great energy to the table will be a true asset to On Location," said Michael Mulry, the company's General Manger. "John adds a level of professionalism and know-how that will help us continue to grow as one the premier labor providers for events and tradeshows throughout North America and beyond."
On Location has earned a reputation as one of the industry's best by continuously delivering to their customers the highest level of professionalism, personalized service, a great depth of resources, and a positive return on experience. On Location clients are assigned dedicated personnel who are responsible for their account and project from pre to post show.
With offices strategically located throughout North America, On Location is able to effectively meet clients' needs for any face-to face marketing trade show, event or retail installations in North America, regardless of its size or complexity. And with its global partner network, the company also handles international event and trade show needs.
On Location's staff of dedicated professionals pride themselves on becoming familiar with every client's needs and operations, and acts as an extension of the client's convention management staff. The result is a seamless and worry-free experience for clients, who can focus on their own customers and event goals while On Location handles all tactical needs and responsibilities.
"I'm excited to be a part of the On Location leadership team," Scopelleti said. "This is a company with a proven track record of providing high-level service with a continual focus on improvement and customer satisfaction."
Scopelleti can be reached at 1-714-290-9340 or via email john.scopelleti(at)onlocationind.com.
About On Location
For more than 20 years, On Location has provided nationwide labor management services for trade shows and events that deliver a positive Return on Experience for its customers. On Location is a leader in providing labor and management for tradeshow and events nationwide. For more information, visit http://www.onlocationind.com.