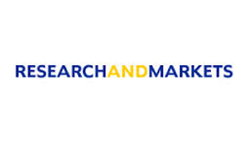 Los Angeles, CA Toronto,ON (PRWEB) October 28, 2014
Vubiz is excited to announce a new partnership with Research and Markets in Dublin, Ireland which will expand our global elearning market. Research and Markets is the world's largest market research store with over 1.5 million research resources. With this new strategic partnership, Research and Markets will now sell Vubiz elearning courses to their business clients around the world.
"Research and Markets sell a lot of research resources including elearning reports so we are excited about this arrangement and our expansion into global markets," said Vubiz President Jim Rapino.
Research and Markets offer a variety of business intelligence and market research product types; including market reports, subscription products, directories, database tables, maps, conference call transcripts, newsletters and now elearning courses.
Initially, Research and Markets will resell more than 70 of Vubiz's online courses.
Vubiz is an award-winning elearning company with unbeatable pricing, quality online courses and outstanding customer service. They are experts at making online training effective at the very best price. Vubiz has built an excellent reputation over the past decade offering outstanding value with comprehensive services from a large, impressive online library to content creation, an LMS and Vubuild – a do-it-yourself authoring tool.