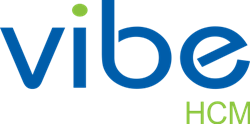 The 27% of organizations that rate their onboarding program as highly or extremely effective consistently outperform their competitors
Saskatoon, SK (PRWEB) October 28, 2014
cfactor Works Inc. (cfactor), developer of the socially infused Vibe HCM suite, sponsored new research to focus on the impact that High Performance Onboarding has on Employee Engagement. The research was conducted by Brandon Hall Group, a preeminent HCM research and advisory services firm with more than 10,000 clients globally.
According to the report - High-Performance Onboarding as a Driver of Employee Engagement – the 27% of organizations that rate their onboarding program as highly or extremely effective consistently outperform their competitors, thanks to a huge impact on employee engagement:

78% saw increases in revenues in last fiscal year
64% saw positive gains in the majority of their organizational KPIs
54% saw significant gains in employee engagement metrics
The report indicates that the most effective employee onboarding programs share several essential elements that together comprise the core of excellence, and are essential to lasting success – Momentum, Enablement, Collaboration, Assimilation, and Connection. The research supports each element with examples of real-world companies that are achieving exceptional results.
DeVry Education Group (DeVry Group), one of the largest private sector education companies, onboards upwards of 120 new employees every month in various institutions around the world and has implemented cfactor's Vibe Onboarding solution to ensure every employee is onboarded effectively and in a timely manner. "Pre-boarding needed to capture that excitement," notes Deb Maher, Senior Director of HR Innovation and Analytics at DeVry Group. "Other solutions are very task-oriented, but that's not the purpose of onboarding. Now, pre-boarding happens without any of us having to do any work, and we're able to survey new hires on their experience – and they're loving it."
The Brandon Hall Group report also highlights the growing demand for technology that can support engagement in onboarding and beyond. "Because we have a potentially short time with employees, so much has to happen in 90 days," explains Cassidy Prideaux, Senior Manager of People, Communications and Culture at California Pizza Kitchen. "By moving to electronic onboarding, we're able to help them learn the bigger picture of our culture and vision." California Pizza Kitchen operates more than 250 casual dining restaurants in 30+ states and 11 countries deployed "Calibrate" (powered by Vibe HCM), online employee community. "Calibrate" serves as an engagement hub that connects California Pizza Kitchen employees across their many diverse locations.
Gabrielle Liddle, Learning and Development Specialist at Travelport, adds: "While 100% of people said they felt welcome, those in our regional and home offices felt the quality of information delivered in onboarding was different than at our corporate headquarters. It was clear we needed a platform where everyone is getting the same, high-quality experience." Travelport, a leading travel commerce platform operating in 70 countries, implemented cfactor's Vibe HCM Onboarding solution specifically tailored to centralize all information new hires need to be successful in their new roles within the Travelport environment.
About cfactor Works
cfactor's Vibe HCM delivers a personalized, interactive HRMS, talent management and employee collaboration suite. Unlike typical HR systems, Vibe HCM is a dynamic hub of employee-focused processes, communications, connections and collaboration – driving efficiency while fostering engagement. As its name implies, Vibe HCM delivers personalized, highly branded experiences tailored to our customer's culture, unique story. More than 1000 firms "got the Vibe" in their workplaces.
About Brandon Hall Group:
Brandon Hall Group is a HCM research and advisory services firm that provides insights around key performance areas, including Learning and Development, Talent Management, Leadership Development, Talent Acquisition and Human Resources.
With more than 10,000 clients globally and 20 years of delivering world-class research and advisory services, Brandon Hall Group is focused on developing research that drives performance in emerging and large organizations, and provides strategic insights for executives and practitioners responsible for growth and business results.
For additional information about Brandon Hall Group please contact Mike Cooke:
(561) 865-5017.