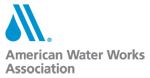 Denver, CO (PRWEB) October 28, 2014
With Ebola protocols developing almost daily in the public health sector, the American Water Works Association will offer a timely webinar focusing on risks and precautions for drinking water and wastewater employees. The webinar, titled Preparing for Ebola in the Water Sector, will be at 1–2 EST on Nov. 6.
The webinar will include subject matter experts' perspectives on current Ebola research as it relates to drinking water and wastewater operations, including the most recent safety guidance from the U.S. Centers for Disease Control and the U.S. Environmental Protection Agency. It will also impart principles for pandemic planning as part of an all-hazard risk management plan for business continuity and operational resilience.
Prior registration is required and can be completed on AWWA's website. This webinar is complimentary to AWWA members.
Additional webinar
AWWA is also among the co-sponsors of a complimentary webinar hosted by the Water Environment Federation. The webinar, titled Wastewater Worker Safety – Addressing Concerns on Ebola in Wastewater, is 2–3 EDT on Nov. 4. It will provide an overview of information available on the survival of Ebola in wastewater and will also focus on protective practices needed for wastewater workers. Prior registration is also required for this webinar.
# # #
Established in 1881, the American Water Works Association is the largest nonprofit, scientific and educational association dedicated to managing and treating water, the world's most important resource. With approximately 50,000 members, AWWA provides solutions to improve public health, protect the environment, strengthen the economy and enhance our quality of life.