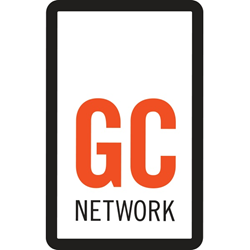 "Our Committees and their chairs have done an amazing job identifying their goals and ways to achieve them, while highlighting and benefiting the Gift Card Network Members." -Martha Weaver, Gift Card Network Director
Vancouver, Wa (PRWEB) October 29, 2014
GCN Subject Action Committees Are Moving the Industry Forward
The B2B Committee (led by Groupon and Hallmark Business Connections) is working on developing an online Member Profile & Communication portal which would support collaboration and interest-specific connection opportunities between its members. Because the value of participating in the B2B channel can be hard to explain, especially if a person is new to the space, the committee is working on content that would QUICKLY explain the B2B space and the benefits for Merchants to participate.
The Digital Committee (led by National Gift Card and Givex) is focusing on creating quarterly educational videos on new technology and they plan to tackle a series of case studies featuring members and "real world" digital technology that makes a splash.
The Education Committee (Led by Cabella's, Crackerbarrel Old Country Store, and Powerhouse Brands) is finalizing the release of Gift Cards 101, which is a guide for those new to the Gift Card space and will feature in-depth articles on: In-Store Gift Card Merchandising, Card Production Basics, B2B Gift Card Overview, 3rd Party Channel Space and an Choosing a Gift Card Processor. These articles will be released to members on thegiftcardnetwork.com and the committee is planning to present to members via a new webinar series throughout the coming year.
The Forest Committee (led by Arjowiggins, PBM Graphics, and Monadnock) is developing an advertising campaign, promoting the virtues and debunking the myths of sustainable substrates (Wood or Paper) in lieu of the current standard plastic. The focus is on creating educational messages that support merchant use of these products.
The Global Committee (led by Hyatt Hotels and Givex) is about to publish two articles for network distribution: "What to look for in a Global Processor" and "China - Gift Card Market Overview". These and other articles will also be presented in the form of webinars to our membership in the coming year.
Design, video, and other media generated by the committees is donated by the Gift Card Network's media partner, Powerhouse Brands. Gift Card Network committees can leverage Powerhouse Brands' services to forward their goals.
For more information on how to join the Gift Card Network, please contact Martha Weaver. info(at)thegiftcardnetwork(dot)com
About the Gift Card Network:
The Gift Card Network is a the first gift card-specific marketing and collaboration platform. The network focuses on the identification of vital issues in the gift card industry and empowering its members to address these issues using connection, collaboration, and creativity. Members include companies that focus on the gift card industry. Find Everything Gift Card at thegiftcardnetwork.com.
About Powerhouse Brands:
Powerhouse Brands is a gift card management firm, specifically focused on providing consulting, management, marketing, and media creation services to the gift card industry. Visit powerhousebrands.com for more information.