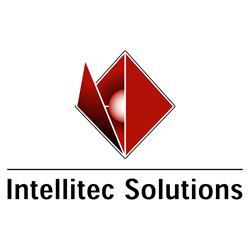 Wilmington, DE (PRWEB) October 30, 2014
Intellitec Solutions announced the publication of a case study detailing the company's Microsoft Dynamics GP consulting work in support of their client Presby's Inspired Life (Presby). With the consultation of Intellitec Solutions, a leading Microsoft Dynamics Partner, Presby was able to speed up their month-end closing procedures, and generate reports quickly and efficiently.
As a business associate member of LeadingAge, and having assisted more than 225 senior living facilities in better utilizing their general ledger and accounts payable systems, Intellitec Solutions was able to bring a vast array of experience to the implementation of Microsoft Dynamics GP for Presby. The firm was also able to assist Presby integrate Dynamics GP with their clinical management package.
The full Microsoft Dynamics GP case study can be found here.
About Intellitec Solutions
Intellitec Solutions is a leading ERP and CRM provider strategically located along the influential business corridor between Washington and Philadelphia. Specializing in Dynamics GP, Dynamics SL, Microsoft CRM and Intacct, they have conducted thousands of engagements helping companies in diverse industries choose and implement software solutions to improve financial or customer relationship management. Using a proven system designed to maximize efficiency and business insight, Intellitec Solutions team of seasoned professionals provides value-added expertise to their clients. For more information or to schedule a demo of Intacct, please visit http://www.intellitecsolutions or call 866-504-4357
# # #
All company and product names mentioned herein may be trademarks of their respective owners.