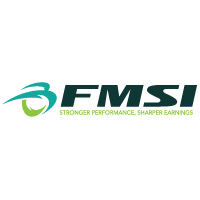 Alpharetta, GA (PRWEB) October 30, 2014
FMSI, a leading workforce optimization solution provider for banks and credit unions, released today its Low Transaction Volume Branch Study. The FMSI Study is based on a compilation of labor and front-line transaction data, built from financial institutions all across North America. This year's study indicates a continuing trend towards costly inefficiencies in lower volume branches, or branches processing fewer than 3,000 front-line transactions per month.
"We are in a unique position in that we have access to data comprised of more than 10,000 financial services employees from over a thousand financial institution branches," said W. Michael Scott, President/CEO of FMSI. "Our Low Transaction Volume Branch Study compiles this valuable information and presents it in several different charts, allowing financial institutions to either validate or potentially adjust their unique low volume branch staffing strategy."
The complimentary Low Transaction Volume Branch study offers tips that can significantly reduce the negative financial impacts these branches are having on their institutions, including:

Utilizing a universal associate model to optimize workflow
Adjusting hours or completely closing some low transaction volume branches
Minimizing employee idle time by relying on sophisticated employee scheduling software to assign more meaningful tasks during downtimes in traffic
"We are the only ones in the industry that have access to this type of aggregate information," added Scott. "The detailed study reveals an increase in inefficiencies at low volume branches, of which senior management at financial institutions should take note. With transactions dropping and staffing levels remaining the same, the inevitable outcome is costly improper scheduling in the branch environment."
Copies of the FMSI Low Transaction Volume Branch Study are available to the media upon request, and the data contained in the study may be used freely in articles provided credit is given for its source.
About FMSI
Located in Atlanta, GA and established in 1990, FMSI provides easy-to-use, yet sophisticated, software-as-a-service solutions, including: Omnix Staff Scheduler™, Omnix Interactive Dashboard™, Omnix Performance Analytics™, and Omnix Lobby Tracker™. FMSI's smart scheduling application gives banks and credit unions the ability to optimally schedule their team throughout the branch network and to manage staff through easy to read color graphics, online interactive dashboards, and succinct management reports. FMSI provides performance management information exclusively to financial institutions of all sizes, including a workforce optimization comparative data benchmarking report that allows clients to see where they rank amongst their industry peers. Visit the company's website at http://www.fmsi.com or call 877.887.3022 to schedule a complimentary online demonstration of any of our products. You can also quickly estimate your savings with FMSI's Efficiency Calculator at http://www.fmsi.com/calculator/