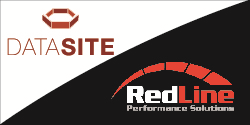 The DataSite team is elated about our new alliance with RedLine both companies have strong histories with HPC in our respective areas…
Orlando, FL and Rockville, MD (PRWEB) November 03, 2014
DataSite, a wholesale colocation provider with data centers in Orlando, Atlanta and Boise, and RedLine Performance Solutions (formerly EBI, LLC), a technology company specializing in complex systems integration, are excited to announce their new strategic alliance. This alliance will allow for both companies to target High Performance Computing (HPC) opportunities with versatile solutions ranging from custom facility infrastructure to full managed services.
As a wholesale colocation facility owner/operator, DataSite provides mission critical data center facilities built to support the intense high density power and cooling demands of HPC. With HVAC and electrical infrastructure geared toward large power needs and water-cooled equipment DataSite has the perfect environment for HPC infrastructure.
"The DataSite team is elated about our new alliance with RedLine," stated Lauren Tucker, Director of National Sales for DataSite, "both companies have strong histories with HPC in our respective areas, but together we will be able to provide more versatile and customizable solutions by combining the specialized data center and managed services requirements of HPC. RedLine Performance Solutions provides a trusted partner that can plan, design and implement as well as assess and fine tune performance of these massive parallel processing/storage systems."
"Our customers deploy complex HPC systems with critical performance and availability requirements," said RedLine Performance Solutions (RedLine) CTO Don Avart. "System performance and availability are crucial for our customers to achieve their business objectives. RedLine provides superior systems management for their HPC resources. The partnership with DataSite provides our customers, including those who have unique requirements with respect to power and cooling, access to state-of-the-art colocation facilities. This enables our customers to focus on doing what they do best, knowing that their HPC resources will not only be available, but running at peak performance."
The choice of utilizing this year's Super Computing (SC14) convention seemed like the perfect venue to showcase their unique partnership and promote the benefits of "Getting HPC Your Way". The pairing of these two companies facilitates a flexible approach to the challenges faced by HPC users. The SC14 conference runs from November 16 – 21 and will be held in New Orleans this year. DataSite and RedLine Performance Solutions will be at Booth #761 and invite everyone who needs any level of HPC service, from facility to a full managed service package, planning, design and consulting to come see them to learn more.
About DataSite
Owned by BURGES Property + Company, DataSite owns and operates secure world-class data centers with a unique blend of purpose-built, specially constructed facilities and expertly managed infrastructure. DataSite facilities are designed to offer affordable colocation options that meet the demanding power density and up-time requirements of the modern computing environment. DataSite's Tier III data center designs provide completely redundant and continually operating facilities that are concurrently maintainable with zero scheduled downtime. For more information please visit http://www.DataSiteColo.com.
Media Inquiries:
Mary Brautigan, Manager of Corporate Branding
media(at)datasitecolo(dot)com
407-591-5892
About RedLine Performance Solutions
RedLine Performance Solutions is a certified small business headquartered in Rockville, MD with offices in Maryland and Virginia. We specialize in complex systems integration, from planning, designing, and implementation, to health assessments and performance tuning. Our background is high performance computing (HPC) and massively parallel processing/storage in UNIX environments. With over 20 years of HPC systems and applications experience, RedLine provides IT infrastructure management and technical support services to some of the world's largest supercomputing sites. Our proficiency in complex environments offers exceptional value to our customers as we apply lessons learned and best practices across HPC and non-HPC environments.
For more information refer to RedLine's web site: http://www.redlineperf.com.
Media Inquiries:
Don Avart
davart(at)redlineperf(dot)com