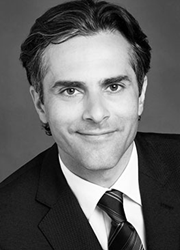 New York, NY (PRWEB) October 31, 2014
In an effort to expand services and improve efficiency for his New York patients, Dr. Majid Jamali announced he will soon offer orthodontics at his Oral & Maxillofacial Surgery of New York practice by the end of November.
To build upon the high degree of care and expertise Oral & Maxillofacial Surgery of New York has become known for, Dr. Jamali is welcoming an orthodontist that is board certified and boasts degrees from such top learning institutions as UCLA, Stanford and UCSF. He added that the new orthodontist has also conducted extensive research in the orthodontic field.
Dr. Jamali explained the new orthodontist being board certified speaks to the level of expertise they will bring to his practice. In order to become board certified, orthodontists must endure a vigorous process that includes presenting to a committee the cases they have completed. They must also have extensive knowledge of anatomy and biomechanics.
For his practice, Dr. Jamali said this addition will result in stronger orthodontic alignment for both surgical and non-surgical cases.
"I am choosing to have an orthodontist, so we could collaborate closely together in the surgical cases," said Dr. Jamali. "Appointments are obtained faster; therefore, surgery can be done sooner. If there are questions or concerns in any case, they can now be taken care of sooner rather than later."
In addition to their new orthodontic services, Oral & Maxillofacial Surgery of New York offers a wide array of treatments for corrective jaw surgery and implantology. Those include treatments for chin correction, wisdom teeth, dental implants, bone grafting, facial injuries, TMJ disorder, sleep apnea, cleft lip and palate, and impacted canines. The sole purpose of Dr. Jamali's practice is to create the utmost level of patient care by extending professionalism, empathy and compassion to each one of his clients.
Dr. Jamali is a board certified oral and maxillofacial surgeon who obtained his doctorate degree from Tufts University. He also attended the dental anesthesiology program at Robert Wood Johnson Medical Center in New Jersey where he performed more than 1,200 general anesthesia cases. Dr. Jamali began his career as a general dentist for nine years before expanding his career in becoming a surgeon. He went on to complete his surgical internship at Downstate Medical Center, and his residency at Kings County Hospital in Brooklyn, which is one of the largest level one trauma centers in the nation.
Additionally, Dr. Jamali dedicates a significant amount of his time to continuing education in oral and maxillofacial reconstruction. He is also a member of the American Association of Oral and Maxillofacial Surgeon, American Dental Society of Anesthesiology, American Dental Association and New York State Dental Association.
More information about Dr. Jamali and Oral & Maxillofacial Surgery of New York is available by visiting http://www.omsofny.com.
Contact:
Oral & Maxillofacial Surgery of New York
42 Broadway, Suite 1501
New York, NY 10004
212-480-2777