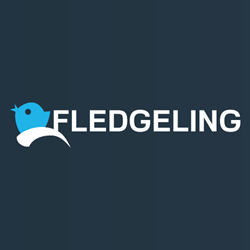 Fairfax, VA (PRWEB) October 30, 2014
Fledgeling is excited to begin offering job listings for Employers looking to hire on its expansive job platform at no cost. Employers can post job ads completely free of charge, and will be able to take advantage of the many features Fledgeling has to offer. The suite of hiring features available to Employers at no charge includes direct messaging, free access to the recruitment database with thousands of local jobseeker profiles, job posts promoted to other paid job boards, and advanced searching and profiling to help filter down the best candidates for the job. Fledgeling's Top Picks service promises to match Employers' job posts with qualified candidates and automatically promotes the listing to those candidates.
"In years past, when an employer needed staff, they'd post a 'now hiring' sign in the window," said Richard Wainwright, Product Manager at Fledgeling. "Posting an open job on Fledgeling is just as easy and just as costly. Post-graduation, jobseekers flock to our listings to begin finding their careers and building their experience."
Fledgeling is currently developing a new model for online hiring starting with free listings and building out an enterprise partner program that will offer companies premium features and recruiting packages based on their hiring and branding needs.
Employers posting job listings can set the when, where, how much, and level of experience desired for each position. Using advanced search tools, Fledgeling works to match the right candidates with the right companies, based on job requirements, skills, experience, and location. A new mobile application (launching this fall) will allow job seekers to search job postings by location and proximity, making it easier than ever to hire and be hired.
For more information, visit http://www.fledgeling.us.
About Fledgeling
Fledgeling is an innovative and advanced job search and hiring platform that connects job seekers and employers, making it easy to find the right individual to fit your needs.