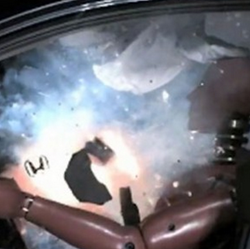 "It is disconcerting to say the least that the primary source of vehicle safety recall data has this level of error." Ross Macdonald, Chief Marketing Officer, AutoAp, Inc.
Portland, OR (PRWEB) November 01, 2014
The National Highway Traffic Safety Administration (NHTSA) was established by the Highway Safety Act of 1970 to achieve the highest standards of excellence in motor vehicle and highwaysafety. Instead, their database of vehicle safety recalls, made available to the public through safercars.gov website, is riddled with inaccuracies.
Beaverton, Oregon mobile app developer AutoAp, Inc. discovered the data errors while adding automated recall alert functionality into their app. In order to provide people with automatic notifications of safety recalls, AutoAp, Inc. had to match the NHTSA's "Year / Make / Model" (YMM) database with the industry-standard YMM taxonomy of vehicle manufacturers.
In doing so, they found numerous errors in the NHTSA recall data. Specifically: Recall IDs tied to incorrect manufacturers, models and years. As of July of this year, there have been 29,620 passenger vehicle safety recalls. These stem from 4,922 unique NHTSA recall IDs. Out of these nearly 5,000 recalls, as many as 1500 (~30%) were found to be incorrect.
Examples:
Erroneous years
=> 1991 Chevrolet Monte Carlo, which was not made between 1989 and 1994. (NHTSA ID #: 97V058000)
=> 1997 Ford Excursion. First year made: 1999 (Sold Model year 2000). (NHTSA ID #: 07V120000)
Wrong model listed
=> 2000 Cadillac "STS" listed, should be "Seville" (NHTSA ID #: 99V301000)
=> 1991 Chevrolet "S15" listed, should be GMC S15 Jimmy (NHTSA ID #: 90V107000)
Wrong Manufacturers listed
=> 2010 Sprinter 2500 listed as Dodge instead of Mercedes-Benz. (NHTSA ID #: 11V210000)
=> 2009 Navigator listed as a Ford, not Lincoln. (NHTSA ID #: 09V232000)
Multiple models affected (not called out)
=> 2008 Ford "E-450" listed, should be Econoline Cargo Van, Econoline Commercial Chassis,
Econoline Commercial Cutaway, and Econoline Wagon. (NHTSA ID #: 08V677000)
=> 2009 Ford "Van Terra" listed, should be E450 Chassis, Econoline Commercial Chassis, and
Econoline Commercial Cutaway. (NHTSA ID #: 10V353000)
"It is disconcerting to say the least that the primary source of vehicle safety recall data has this level of error."says Ross Macdonald – AutoAp's Chief Marketing Officer – "AutoAp is cleaning up NHTSA safety recall data by mapping the NHTSA data to the OEM vehicle taxonomy and then manually reconciling the discrepancies to ensure that their Users are correctly notified about their vehicles."
AutoAp provides their Users with 'cleansed' NHTSA data – and additionally can connect them to franchised dealerships in their area directly from the app, to confirm recalls and schedule recall service repairs.
Currently, AutoAp® has launched in the Pacific Northwest. The company plans on adding manufacturer's authorized dealerships as service partners across the country in the coming months.
David Nathanson, a leading automotive industry expert at motormindz told us: "This is a serious issue. I am not surprised at the data discrepancy. Regulatory agencies often lack the understanding of how data flows or even vehicle identification capabilities." He went on to say: "Franchised (new car) dealers have the ability to match vehicles with recall notices. And only AutoAp provides the critical link between consumers (who receive automatic recall notifications) and the local franchised dealers, so that consumers can quickly learn if their vehicles have been recalled, and steer them to the closest dealership that can address manufacturers' safety recalls."
"The only certain way to know if a vehicle safety recall is open (in need of repair) is from the manufacturers, and their authorized dealerships." said Mark Paul – AutoAp's Chief Executive Officer. He emphasized "As a father of three, and with 36 million vehicles on the road today – that have not yet been serviced – I am terribly concerned about these NHTSA data errors".
AutoAp is helping to protect drivers', their families and innocent bystanders by automating recall alerts – right to consumers' mobile devices.
AutoAp, Inc. is a mobile-focused automotive software development company created by veteran automotive executives – with the vision of saving people time and money. Their patents-pending mobile device application automates the car purchase, selling and safety experience. The app is available on Apple and Google Play stores and through AutoAp, Inc.'s website.
The National Highway Traffic Safety Administration (NHTSA) was established by the Highway Safety Act of 1970 and is dedicated to achieving the highest standards of excellence in motor vehicle and highway safety. (From NHTSA's website: http://www.nhtsa.gov/About)
©2014, AutoAp, Inc. All rights reserved
###
Media Contact: Ross Macdonald
AutoAp, Inc.
503-951-6152 / press(at)autoap(dot)com