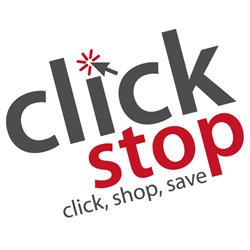 Urbana, IA (PRWEB) October 31, 2014
In response to another year of continued growth, Urbana-based Clickstop has hired several new employees to its US Cargo Control and Bing Miller business units.
Harley Miller joined the Clickstop team as a Part-Time Finance Associate. In her role she will support the accounting team and perform other daily financial functions. She is currently a student at Mt. Mercy University studying Human Resources Management.
Barb Rawson has joined the Bing Miller Business Unit as a Sales and Service Representative where she will assist in customer service for several of Clickstop's online retail stores including FastenersPlus.com, EcoFoil.com, and SpaceSavers.com. Rawson worked previously with Clickstop employees while at Junior Achievement, where many Clickstop employees regularly volunteer.
The shipping/receiving team welcomed three new associates: Jeff Van Note, Kris Reed, and Carson Struve. They are responsible for fulfilling orders from Clickstop's largest online retail store, USCargoControl.com.
In early 2013, Clickstop launched a light manufacturing operation to sew and assemble tie downs, straps, and other cargo control products for the US Cargo Control brand and bring traditional off-shore jobs to America. Since July, the company has welcomed Alec Escutia, Garret Wilson, Hannah Chesmore, Jeremy Meyer, Jesse Lang, Josh Fry, Leah Francke, Lisa Johnson, Felicia Hill, Megan Steensen, Shannon Huggins, and Tonya Hunter to the manufacturing team to fulfill an increasing volume of orders.
Jeremy Meyer also joined the US Cargo Control team as a Process Manager and will assist with quality control and efficiency improvement. Members of the manufacturing team are cross trained in all phases of the manufacturing process from sewing to packaging.
###
About Clickstop, Inc.
Clickstop is the parent company of a suite of online retail stores based in Urbana, Iowa. Its focus on great workplace culture has landed the company multiple work environment-focused awards including two first place achievements as the Coolest Place to Work. Clickstop web properties serve diverse markets that include the moving and cargo control industry, energy efficient insulation products, and home organizing solutions. For more information visit Clickstop.com.
About US Cargo Control
US Cargo Control is a leader in cargo control industry, specializing in lifting slings, cargo control, rigging equipment and moving supplies. Focused on offering quality products, timely delivery, and outstanding service, customers can shop the company's entire line of products on USCargoControl.com.