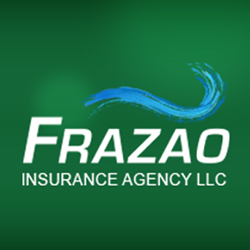 Trumbull, Connecticut (PRWEB) November 01, 2014
The staff at Frazao Insurance Agency is once again preparing for the yearly Basket Brigade, where a group of volunteers assemble and deliver baskets that include complete Thanksgiving dinners to needy families across the state. It's a great way to get involved with the community and give back to those that need it most.
The Connecticut Basket Brigade was started 1993 as a way to give back to the area. The event provides dinners to families in the greater Bridgeport and New Haven communities.
A typical basket usually includes:

Turkey
Stuffing
Potatoes
Cranberry Sauce
Lots of Vegetables
Apple or Pumpkin Pie
Juice
Books
Personal Care Products
Toys
And Other Items
The Basket Brigade is open to people of all ages, and people interested in being involved but who don't have time to attend can contribute a monetary donation. A $35 donation will feed an entire family, and a $350 donation will feed 10.
Whether it's time or money, any kind of donation will be greatly appreciated by the families the agency works with. Donations can be brought or mailed to the Vasco da Gama Center, which is a 501(c)(3) nonprofit organization located at 355 James St. in Bridgeport, Connecticut.
The Basket Brigade will take place on Saturday, November 22 at 115 Technology Drive in Trumbull, CT from 9 am – Noon. Those interested in participating or finding out more about the event can give the agency a call at (800) 834-1689. The event will take place outdoors, so make sure to dress warmly.
About Frazao Insurance:
Frazao Insurance is proud to serve the needs of individuals, families, and business owners in Connecticut. Giving back to their community, whether through volunteer activities or fundraisers, is an essential part of the agency's culture. Focusing on personal lines, as well as coverage for businesses and nonprofits, the agents at Frazao Insurance work with a diverse client base that includes everyone from construction workers to surgeons. Frazao Insurance is honored to help the citizens in this beautiful Connecticut community.