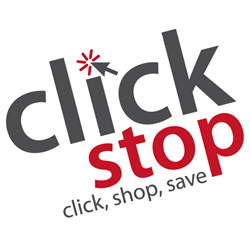 We help individuals discover what strengths are already there and empower them to grow.
Urbana, IA (PRWEB) October 31, 2014
Clickstop's focus on employee talents and strengths has brought about the development of a new position and an internal promotion. Former Account Manager, Sarah Watson, was recently promoted to Director of Business Development – Moving Supplies, for Clickstop's largest online retail store, USCargoControl.com.
In early 2014, Clickstop implemented the strength-based approach to employee learning. Watson's natural drive to achieve goals, anticipate obstacles, seek consensus and organize work to improve collaboration has propelled her into this new role.
"Sarah has challenged herself to achieve rock star status by never being content with the status quo," commented Ben Rechkemmer, VP of Purchasing. "Everyone that works with her knows she is focused on the big picture and vision for the team and does not stray from that vision."
Contrary to more traditional training and development programs, Clickstop's strengths-based approach helps employees learn and grow by focusing on individual talents. The program highlights those who take ownership over their work and build great partnerships with colleagues.
"There's no perfect formula for training and development," commented Jim Mayhew, Chief Culture Officer at Clickstop. "In order to be effective we can't base our development programs and leadership styles on generalized systems. We help individuals discover what strengths are already there and empower them to grow. It has been tremendously useful to focus our efforts employees' talents and help them see how they affect our business goals team's strengths."
Watson made the transition into her new role in August, 2014. With the help of her team she has already started to see momentum building.
"I'm honored to be recognized for strengths and earn a promotion because of them," said
Sarah Watson. "It's been quite a journey so far and I can't wait to take on what's next."
###
About Clickstop, Inc.
Clickstop is the parent company of a suite of online retail stores based in Urbana, Iowa. A focus on great workplace culture has landed the company multiple work environment focused awards including two first place achievements as the Coolest Place to Work. Focused on offering relevant products, timely delivery, and excellent customer service, Clickstop web properties serve diverse markets that include the moving and cargo control industry, energy efficient insulation products, and home organizing solutions. For more information visit Clickstop.com.