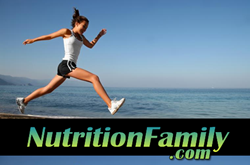 To continue these initiatives to encourage better health and general wellbeing, Nutritionfamily.com will be extending its services to Singapore, Malaysia and Australia.
Kuala Lumpur, Malaysia (PRWEB) October 31, 2014
As one of the top health portals in the region, Nutritionfamily.com will enhance its reputation as the premier avenue with these upcoming launches. Presently, Nutritionfamily.com offers a broad range of health and family oriented resources and knowledge base for all types of purpose. This includes a comprehensive directory of medical-related information, articles and resources on health and diseases and such. On top of that, there are recommendations, medical advice and all other related information pertaining to dietary supplements and health products which can all be used and applied to daily life.
As such, visitors to Nutritionfamily.com can benefit from information which is very relevant and current. They can learn about methods to minimize health-related risks, threats to health as well as the best dietary supplements in the market.
To continue these initiatives to encourage better health and general wellbeing, Nutritionfamily.com will be extending its services to a few more countries in the Asia-Pacific region like Singapore, Malaysia and Australia. This will provide the platform for people in the respective countries to be more aware of the importance of healthy living.
This will start with a health roadshow in Singapore. Starting from the main cities of the country, there will be a collective series of events and exhibitions, which will educate the general public on how to be healthier. There will be talks and expert advice on health-related issues as well as recommendations on the best products to take.
Meanwhile, a series of health seminars will be launched in Singapore. These events will be organized to create more awareness of risks and health-related matters that are quickly becoming concerns with the people in Singapore. Medical experts, doctors and dieticians will be involved in the dialogues where the most common and prevailing questions will be answered. Taking the right supplements and dietary products in Singapore will be discussed to educate the people on what are the best ones in the market.
After that, similar health seminars will be held in Melbourne, Australia. This event will be organized with local content to provide Australians with the knowledge of prevailing diseases and problems in their community.
Within all the events, there will be complimentary health checkup sessions and talks provided. This will give participants the avenue to learn more and find out if they are at risk of common diseases. In knowing if they are at risk of arthritis, heart diseases, diabetes and certain types of cancer, they can find out about the countermeasures and methods to reduce such risks. This will then be channeled by offering advice on types of dietary supplements to take and other best practices.
The new expansion by Nutritionfamily.com will include segments on available job vacancies in the healthcare and medical line. This is where visitors can now find out about the available opportunities in the medical and healthcare industries in Singapore, Malaysia and Australia. This is where they can find the type of areas or sectors that are most suitable for them and learn about how they can contribute in their own professional way. Apart from that, there will be information about job scope, companies involved, expected returns and remunerations and job expectations of the respective vacancies.