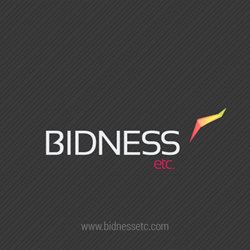 (PRWEB) October 31, 2014
Bidness ETC is looking to revolutionize financial media through the combined expertise of more than 100 individuals who specialize in various fields including business, economics, politics, finance, and graphic design. Our platform is a one-of-a-kind product that translates the world of finance into the language of the common investor.
To incorporate the views of our users, give them feedback authority, and share their expert knowledge with other readers, Bidness ETC is developing an open annotation tool. The web annotation tool will allow readers to comment on the content. Users will be able to critique and rate other user comments, which will help assess an article's accuracy.
Readers will be able to modify or remove chunks of information from the article without compromising the actual published piece. These annotations will form a layer over the actual article so users can collaborate and share information. Bidness ETC plans to introduce this annotation by the first-half of 2015.
In an era when most established business media outlets charge steep fees for financial content, BidnessEtc.com is leveling the playing field by providing free-of-charge insights about the financial world to common investors, bringing them up to par with successful hedge fund managers and financial institutions.