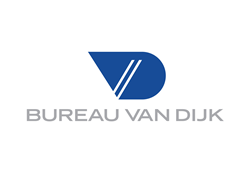 The North American oil and gas industry once again proved fertile ground for deal-making and continues to be one of the region's most important sectors
New York, NY (PRWEB) October 31, 2014
Mergers and acquisitions (M&A) activity targeting North American companies slowed in October, driven by a decline in private equity investment in the region. A total of 1,147 transactions worth a combined USD 123,353 million were announced over the four weeks, down from 1,541 deals worth a collective USD 174,378 million in September. In monetary terms, this marked the second successive monthly decrease (August: USD 175,082 million) and the lowest result since April when USD 116,697 million-worth of deal-making was recorded. However, when compared to the same time a year ago, value in the month under review was 13 percent higher than the USD 107,753 million-worth of deals signed off in October 2013.
As always, M&A targeting the US dictated overall regional results, and both volume and value declined month-on-month to 905 transactions worth an aggregate USD 114,266 million compared to 1,190 worth USD 156,140 million in September, but were higher than a year ago (October 2013: 1,078 transactions worth an aggregate USD 98,736 million).
October's largest deal targeting North American companies was a merger agreement between US natural gas infrastructure providers Williams Partners and Access Midstream Partners worth USD 23,263 million. Upon completion of the all-stock transaction, the combined group will be North America's leading natural gas infrastructure provider. This single deal accounted for 19 percent of the region's total M&A value for the month (USD 123,353 million).
Lisa Wright, Zephyr director, said: "While M&A activity faltered slightly in October, value remained largely buoyant and comparable to the same time last year. The North American oil and gas industry once again proved fertile ground for deal-making and continues to be one of the region's most important sectors."
A total of USD 13,826 million was invested in North America by private equity and venture capital companies in October, down 25 percent on the USD 18,472 million invested in September and 2014's lowest aggregate value for the region to date. Volume did not fare much better and actually dropped to the lowest level recorded since February 2013, when just 340 deals were announced. In all there were 372 private equity and venture capital investments in October, rounding off a disappointing month for the region. The situation was slightly better compared to October 2013, although declines were still recorded across the board. In the same month a year ago there were 412 transactions worth USD 14,514 million.
For the full M&A Reports from Zephyr, please visit mandaportal.com.
About Zephyr
Zephyr is an information solution containing M&A, IPO and venture capital deals and rumors with links to detailed financial company information. Zephyr, published by Bureau van Dijk, covers various deal types including M&A activity, IPOs, joint ventures and private equity deals. The deals on Zephyr are linked to the company financials and peer reports on BvD's product range, which includes Orbis, Amadeus and Bankscope, for company valuation and benchmarking.
Zephyr contains information on over 1 million deals. Over 85,000 deals are added each year depending on levels of deal activity. Zephyr has no minimum deal value. All deal information is translated into Zephyr's UK and Singapore researchers speak over 40 languages and use native language and English sources in their deal research. http://www.zephyrdealdata.com
About M&A Portal
The M&A Portal is a resource for anyone interested in M&A Deals intelligence and information. We host M&A news, deal commentary, features and research papers written by experts across the globe.
About Bureau van Dijk
Bureau van Dijk (BvD) is one of the world's leading publishers of electronic business and company information. The company has 32 offices worldwide. BvD is best known for its range of international company information products that combines multiple high-quality data sources with flexible software to allow users to manipulate data for research, marketing intelligence and analysis. Products include Orbis, Amadeus, Bankscope, Isis and Osiris. BvD also publishes the global M&A database, Zephyr. http://www.bvdinfo.com