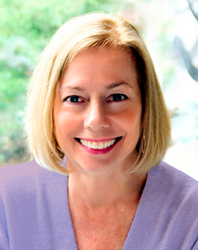 I remain passionate about coaching people to clear the clutter from their lives.
Inverness, Ill. (PRWEB) October 31, 2014
Jane Carroo, a Certified Professional Organizer, and founder of Clutter Coach Company, is pleased to announce the launch of a new company focused on organizing services. Organizing Coach (http://www.organizingcoach.com) provides information and resources related to home organizing, office organizing, and business organizing as well as moving and senior moves.
The change comes as a result of a recent expansion into organizing products, such as the new Simplesizing® Photo Kit. Clutter Coach Company and its website, will continue to exist as a home for organizing products and books. The site will also offer Carroo's organizing book, "The Simplesizing Break."
"After 10 years as a professional organizer, I remain passionate about coaching people to clear the clutter from their lives, and helping them to stay organized," said Carroo. "The satisfaction of helping people has been my greatest reward."
Features such as free organizing checklists, articles and recycling resources help visitors learn more about getting organized. With the help of a professional organizing coach, they stay organized.
About Jane Carroo
Jane Carroo is a recognized organizing expert and owner of Clutter Coach Company, and Organizing Coach Company. She combines her past experience as an educator, corporate consultant, life coach and Certified Professional Organizer to help clients gain clarity and control over their space, paper and time. She is a member of the National Association of Professional Organizers. Jane has been featured on NBC, the CBS Early Show and many print and online publications. Based in Inverness, Ill, Organizing Coach offers professional organizing services in Chicago as well as its north and northwest suburbs. Clutter Coach Company is the home of organizing products, including the all new Simplesizing® Photo Kit.