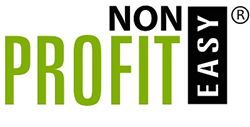 We are creating a system that offers unsurpassed functionality and value to nonprofits that are looking for an affordable technology solution.
Rohnert Park, CA (PRWEB) November 04, 2014
NonProfitEasy, creator of leading-edge, all-in-one data management software for nonprofits, today announces its acquisition of Uruut, a best practices fundraising platform based in Atlanta, Georgia. The combined companies will pair Uruut's fundraising innovation with NonProfitEasy's advances in data management technology, expanding both companies' reach into the nonprofit market.
"Crowdfunding has become an important part of donor engagement for nonprofits, so we are pleased to be able to incorporate this technology to make the "ultimate offering" for budget-conscious nonprofits," says Lomesh Shah, founder of NonProfitEasy. "Together, with Uruut's powerful fundraising technology and NonProfitEasy's comprehensive, affordable data management platform, we are creating a system that offers unsurpassed functionality and value to nonprofits that are looking for an affordable technology solution that can support their mission."
Existing Uruut clients will have the option to remain on the stand-alone system or transition to the expanded NonProfitEasy platform, which features advanced crowdfunding and team/peer-to-peer fundraising functionality alongside a wide array of other industry-first tools designed to optimize a nonprofit's effectiveness.
NonProfitEasy's cloud-based data management system offers five subscription levels with pricing determined primarily by an organization's number of users and contacts. All levels receive the same base system. NonProfitEasy's modular structure manages constituents, events, ticket sales, memberships, pledges, grants, communication, auctions, programs and much more. Modules can be activated as needed, some for an added monthly fee. In addition, NonProfitEasy offers website integration as well as integration with many third-party vendors for advocacy, accounting, mobile fundraising, online forms, and email communication.
"We are thrilled about our combining forces with NonProfitEasy," says Uruut Co-Founder and CEO, Mark Feinberg. "From the beginning, Uruut's mission has been to provide innovative, feature-rich and affordable fundraising tools to nonprofits. The union of NonProfitEasy and Uruut is a logical one and serves to accelerate this mission."
With the acquisition comes a change in the management of the company, which will operate under the name NonProfitEasy. The Uruut office in Atlanta will service clients on the east coast and other regions as required. Lomesh Shah will take the helm as chief executive officer. Mark Feinberg will assume the position of president of the combined companies. Bobby Norwood, co-founder and COO of Uruut, has been named vice president of TeamRaiseEasy (combined online fundraising product). Gretchen Barry will remain director of marketing and communications and Ally Niemiec of Uruut will assume the role of marketing manager.
About NonProfitEasy
NonProfitEasy is an all-in-one data management software solution that is transforming the business of nonprofit management. Created by nonprofits for nonprofits, the combination of affordability and rich features has drawn customers to the NonProfitEasy platform. From CRM and database management, to events, donor engagement, fundraising, and more, NonProfitEasy offers a one-stop, affordable, integrated software solution that is changing the status quo for the greater good. To learn more, visit http://www.nonprofiteasy.com
About Uruut
Launched in 2013, Uruut, through its innovative crowdfunding platform brings individuals, businesses, and foundations together to fund nonprofits, schools, faith based and other community organizations. Its unique crowdfunding platform is sought after by both public and private organizations due to its transparency, rich features and ability to support multiple funding sources. To learn more, visit http://www.uruut.com.