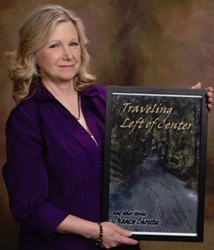 'Zero-Tasking' Day creates a space in our hectic schedules when we can do absolutely nothing, he idea of choosing to do nothing for a set period of time is foreign to many of us — yet absolutely essential for our mind and body.
(PRWEB) November 02, 2014
"On November 2nd, Daylight Savings Time ends. It's the day for putting clocks back an hour, changing the batteries in smoke alarms and undoubtedly come up with other chores to fill that hour gained," says Nancy Christie, author of "The Gifts of Change" and "Traveling Lefy of Center and Other Stories." "Suppose we took a different approach, regarding those precious 60 minutes as a gift—a time to take a breath, relax, re-energize and 'de-load' (opposite of overload). That's the premise of 'Zero-Tasking' Day."
"'Zero-Tasking' Day creates a space in modern hectic schedules for doing absolutely nothing," she explains. "In the modern world,, there simply aren't not enough hours in a day or days in a week to do everything. .The idea of choosing to do nothing for a set period of time is foreign to many — yet absolutely essential for a healthy mind and body."
Given how many people are coping with multiple responsibilities both at home and in the workplace, Christie says that it is even more important that people take time to de-stress if they want to remain productive and healthy. "We may not necessarily have the choice about how much we have to do, especially when a family crisis or employment changes are beyond our control, but we can make our own health and well-being one of the items on our 'Must Do' list," she emphasizes. "'Zero-Tasking' Day highlights the value of taking some time to catch our breath, figuratively and literally, which will then allow us to come back to the issues at hand with a fresh perspective and a healthier mindset."
Not sure if a "Zero-Tasking" Day is necessary? Take Christie's "Zero-Tasking" Day quiz on her Tools for Change page. Chances are a little downtime is 'way overdue.
About Nancy Christie
Nancy Christie is a full-time writer whose passion is fiction. Having written for numerous magazines and journals, her short stories can be found in literary publications such as "Full of Crow," "Fiction365," "Red Fez," "Wanderings," "The Chaffin Journal" and "Xtreme." Christie is currently working on several other book projects, including a novel and a book for writers. She is the founder of "Celebrate Short Fiction" Day. A member of the American Society of Journalists and Authors, Nancy teaches workshops at writing conferences and schools across the country and hosts the monthly Monday Night Writers group in Canfield, Ohio. Her most recent book is the critically acclaimed collection of short stories "Traveling Left of Center and Other Stories."
About Pixel Hall Press
Pixel Hall Press is a relatively new, old-fashioned small publishing house whose focus is on discovering literary gems and great stories that might otherwise be overlooked. Our mission is to publish books that energize the imagination and intrigue the mind, and to be a conduit between readers and provocative, stimulating, talented authors.
In this era of digital technology, Wall Street involvement and merger mania, many mainstream publishers seem to have lost sight of core principles and the purpose of publishing. At the other end of the spectrum is the veritable avalanche of self-published books that are notoriously uneven in quality. Small boutique imprints like Pixel Hall Press are reclaiming the heart and soul of publishing by reviving the idea that a publisher's raison d'être is finding and nurturing great writers, and to provide readers with beautiful, meaningful, truly enjoyable books.