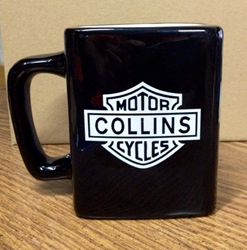 Lansing, MI (PRWEB) November 20, 2014
Many people may not consider their local tombstone dealer when shopping for gift-giving occasions, but monumental retailers have been brought to the cutting edge of personalized gift-giving, thanks to the innovative design of the brand new AP Lazer system.
AP Lazer – a subdivision of SuperNova International—has dramatically increased the capacity of a laser beam, allowing for easier engraving of a wider range of items. And monument retailers are taking note.
At the heart of the traditional monument industry lies a compassionate, service-oriented, attention to detail that has been lost in super-retailers and chain-stores. Monumental engravers are craftsmen who pride themselves on their attention to detail; some have been in business for more than a century, and their heritage runs as deep as the letters they memorialize in granite. The AP Lazer system allows these artisans to use their skills to create personalized wedding and holiday gifts.
By shopping at monument retailers, you are also helping support local small businesses preserve this tradition. Because of growing cremation rates, the number of tombstones sold in the U.S. is expected to be reduced 37 percent by 2025. Expanding their services into new areas will be necessary for these retailers to remain in business, and raising consumer awareness of these services is one way to support these often-overlooked artisans.
Originally developed for engraving high-resolution photos on cemetery monuments, the AP LAZER system has a convertible z-table, which removes size and weight limitations. This allows for easier engraving of a wider range of items using these laser engraving machines, such as furniture, floors, and walls, said inventor, Dr. Tong Li. "From a thousand-pound tombstone to a delicate wedding ring, glass-bottle engravings, frames, and more, new and unexpected markets continue to arise for users of the AP Lazer."
According to Dr. Li, the goal for AP Lazer is to enable "Every memory, every dream, every artistic inspiration, to be forever engraved on any surface."
This year, explore your Monumental retailers for unique, personalized gifts, furniture, décor and more.
AP Lazer, Every Memory, Every Dream, Every Artistic Inspiration, Engraved Forever on any Surface.
http://vimeo.com/72350564
http://www.aplazer.com
Contact: Patt Avila 800-449-2481
patt(at)aplazer(dot)com