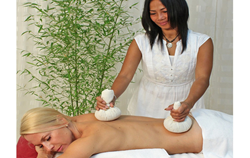 Bestmassage.com strive to empower customers with informed and educated purchases.
Chicago, IL (PRWEB) November 03, 2014
BestMassage.com, the international massage table and supplies warehouse, agrees with the age old adage "a picture is worth a thousand words." And they're putting that belief into action by updating photographs on their website of the extensive massage products at their massage warehouse in Chicago.
Peter Wang, Marketing Director of BestMassage, explains: "BestMassage.com is always after the best massage supplies at the best prices. But sourcing or designing these massage tools and massage tables is only part of the equation. We strive to empower our customers and provide the most information about our massage products so they are confident in making informed and educated purchases."
With over 250 massage products, this is a large undertaking. After reviewing every available massage product on the website, BestMassage.com assembled a team that looked at each massage supply and recommended photo improvements.
"Sometimes to understand something better, you need to look at it from another perspective, another angle. We are literally providing those additional angles of our massage supplies in an effort to more fully convey what each massage product is and does" adds Wang. "We recognized a need to enhance our massage product descriptions with more photos and consulted with focus groups to determine which massage products would benefit from showcasing the functionality, scale and interactive aspects in pictures."
Rest assured the quality and affordability of BestMassage.com's massage tables and massage products remain the same. After more than 10 years in the bodywork industry, this growing company attributes its continuing success to high quality massage products, competitive pricing and constantly striving to improve customer experience. Check out the new massage product photos for yourself at http://www.BestMassage.com.
About BestMassage.com
BestMassage.com is proud to be a BBB (Better Business Bureau) accredited organization with a BBB Rating of A+. Having over 14 years of experience and knowledge behind us, we are committed to offering massage therapists and those who care about health and well-being a complete line of high-quality massage tables and supplies at the best prices possible with exceptional, friendly service, and fast shipment. Detailed information on the company can be obtained by visiting http://www.bestmassage.com/