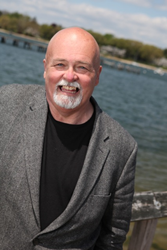 Make your vote a vote that really counts - Vote Libertarian!Candidate McDermott
New York, New York (PRWEB) November 03, 2014
Michael McDermott, Libertarian candidate for Governor of New York in tomorrow's election, has a simple message for New York Voters.
Just this once, vote the Libertarian. And, according to Libertarian McDermott, New Yorkers will be thankful they did.
There are 5 detailed Libertarian solutions to New York's problems contained in McDermott's 5 Step Plan to Save New York:
1. Eliminate State Income Tax
2. Return control of Education to Parents and Teachers
3. Honest evaluation of the Fracking Process
4. Stop the failed and wasteful war on drugs
5. Support the 2nd Amendment and Oppose The SAFE Act
According to Candidate McDermott, the first solution will start taking effect immediately should McDermott win the State's highest office: elimination of the State Income Tax.
The McDermott Plan also says Common Core and Charter Schools represent Government Control of the Education System, a Soviet-era concept that has proven to be a disaster for everyone. The McDermott Plan calls for an immediate return of control of the NY Educational System to those who are local and know best - parents and teachers.
Fracking - from the Libertarian perspective - has never been fully vetted by a citizens panel of community and scientific experts. There are, according to Michael McDermott, a number of viable, less intrusive alternatives that must be presented for consideration.
The War on Drugs has done nothing to stop the flow of drugs and the organized cartels which have invaded New York. McDermott sees this effort as institutionalized failure and in need of dramatic change. Besides wasting billions in taxpayer resources, this effort has produced nothing of value for anyone. Regulate it, then tax it heavily and eliminate New York's debt very quickly.
The SAFE Act seeks to deny citizens the right - given to American Citizens by The Founding Fathers - to keep and bear arms to protect American homes and property. McDermott would oppose this effort to eliminate a Constitutionally Guaranteed Right.
Michael McDermott is running on a platform of smaller New York State Government, lowering taxes on New Yorkers, and reversing the exodus of New Yorkers from the state. Mr. McDermott has also proposed a unique set of solutions to counter excess and wasteful spending by the State.
McDermott ran in 2012 for the 3rd Congressional District on Long Island, and has worked as a commercial real estate broker for the past several years in Long Island, New York.