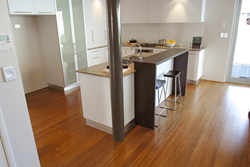 (PRWEB) November 04, 2014
Recently, BambooFlooringChina.com, a well-known bamboo product manufacturer and retailer, has added a new range of bamboo mats to its product line. What's more, it has announced that all the brand new mats are available at discounted prices, from 5 to 25 percent off.
BambooFlooringChina.com is a reliable company devoted to offering cheap, high quality products. Many of its elegant bamboo items sell well in the market; this is why it has confidence in the new range.
The company intends to make more useful items for consumers across the world. It is selling more than 100 different kinds of great bamboo products on its website. True enough, all its items feature unique designs and affordable prices. On its website (http://www.bambooflooringchina.com/), all the global customers can get their dream items without having to pay a large sum of money.
"We are very proud to announce the new selection of bamboo mats. They are all made with high quality materials according to the newest customer feedback. Each item in the fresh collection is excellent. I think worldwide people will like them. By the way, all of them are on sale now. People from all over the world can enjoy the special offer before the end of this month," the company's sales manager says.
About BambooFlooringChina.com
BambooFlooringChina.com has been making high quality bamboo products for many years. It is selling a huge selection of elegant items for the international customers: strand woven floorings, lumbers, outdoor deckings, plywoods, fences and so on. The company always strives to benefit all its old and new clients; its top designers are working hard to make more durable items.
For more information about its new items, customers can visit: http://www.bambooflooringchina.com/. .