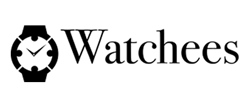 THE FIRST SOCIAL NETWORK FOR WATCH COLLECTORS.
stamford, ct (PRWEB) November 05, 2014
Watchees is a brand new social network for watch collectors that allows them to share, contribute, discuss, and appraise their watches, with future features including the ability to trade or sell. Users upload photos of their watches, and members of the watchees community can contribute to the post by adding additional information, appraisals for market value, or simply participating in discussion about the piece. Community members are rewarded when users vote for the best contribution to their piece, increasing their reputation as a watch collector. Because Watchees is not connected with any brand or any reseller, we allow the world watch community to control the content, reviews, recommendations, and appraisals throughout this site.
Watchees is a service created by Otter Rock LLC based in Stamford CT. It is founded by Gilles Ghesquiere, a successful French internet entrepreneur who is also a collector and enthusiast. Gilles had the vision of a new, product-centered, visual communication tool for collectors that is social and mobile and would allow them to discuss their collector items.