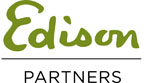 Lawrenceville, MA (PRWEB) November 04, 2014
Edison Partners announced today the closing of the successful exit of FolioDynamix. This closing follows the previously announced acquisition by Actua Corporation. Edison Partners generated $73.5M in exit proceeds, 6.4X return with 37% IRR on its investment.
Headquartered in New York City, FolioDynamix has transformed how wealth service providers and investment advisors work by unifying the full wealth management lifecycle with a comprehensive, secure, cloud-based platform. For financial advisors, professionals and institutions, the company's solutions enable greater operational efficiencies, improve advisor productivity and eliminate silos for better visibility across accounts – ultimately, helping wealth management firms spend more time with clients and attract more assets to their platforms.
FolioDynamix grew 6X since Edison's original investment in 2008. "With Joe Mrak's leadership and vision, FolioDynamix achieved tremendous strategic and operating performance," said Chris Sugden, Managing Partner of Edison Partners. "This transaction underlines the market's recognition of the company as a hard-charging industry leader and innovator, and is a true testament to the remarkable execution by the entire FolioDynamix team." Sugden served on the board along with Edison Director Network member John Geraci.
"From the outset of our relationship with Edison in 2008, we valued the firm's belief in our vision and deep domain expertise in financial technology, especially wealth management," said FolioDynamix CEO Joseph Mrak. "Chris and the Edison team brought significant resources that were critical to our success – the Edison Director Network, strategic guidance, rich talent pool, and several customers who happened to be Edison Limited Partners."
FolioDynamix was advised by Evercore, a leading investment bank based in New York, NY.
Edison has financed and guided 200 private companies, including 37 Financial Technology companies. Notable exits include Gain Capital, Liberty Tax, Princeton Financial and EdgeTrade. Current Financial Technology portfolio companies include Billtrust, Business Financial Services, Compliance Science, OptionsCity, Scivantage and TraderTools.
About Actua
Actua Corporation, the multi-vertical cloud company, brings the power of the cloud to vertical markets and processes. Actua is pioneering the second wave of the SaaS revolution – the vertical wave – by growing cloud businesses that are transforming their markets. With more than 650 employees delivering unrivaled domain knowledge, agility and responsiveness to our customers, Actua's rapidly growing vertical cloud businesses are positioned to lead this wave. For the latest information about Actua and its brands, please go to http://www.actua.com.
About Edison Partners
For 28 years, Edison Partners has been helping CEOs and their executive teams navigate the entrepreneurial journey to becoming successful companies. Through the unique combination of expansion capital and the Edison Edge platform, consisting of strategic advisory, the Edison Director Network, and executive education, Edison employs a holistic approach to nurturing invention and creating value for growth stage businesses ($5 to $20 million in revenue) in financial technology, healthcare IT, enterprise IT, and interactive marketing industries. Edison investment objectives also include: buyouts, recapitalizations, spinouts and secondary stock purchases.
The Edison portfolio has created aggregate market value exceeding $5 billion. Its long-tenured team, based in Lawrenceville, NJ, New York, NY, McLean, VA and Cleveland, OH, currently manages more than $928 million in active investments throughout the eastern United States.
Contact:
Kelly Ford
Edison Partners
609-873-9243
kford(at)edisonpartners(dot)com