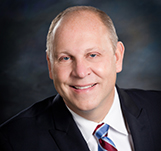 Irving, Texas (PRWEB) November 04, 2014
Joseph E. "Joe" Jasmon, Chief Operating Officer of The LaSalle Group, Inc., a national leader in Alzheimer's, dementia, and memory care, has been invited to speak at the 8th annual Long Term Care & Senior Living CXO Summit, February 9-10, 2015, at the Ritz-Carlton, Marina del Rey, Los Angeles.
Produced by the Marcus Evans Group, the invitation-only Summit is limited to delegates with senior level leadership responsibilities in their organizations. The two-day conference will examine key aspects and issues related to long term care (LTC) and senior living best practices and their application as business drivers for innovation and growth.
Jasmon's presentation, "Memory Care: Today, Tomorrow, and Beyond," will explore how personalized programs, technology, and hands-on care can significantly improve quality of life and help slow disease progression for those living with Alzheimer's and other forms of dementia. He will also address topics such as the relationship between the resident, his or her family, and the memory care community; how technology can affect outcomes and quality of life; the value of personalized programs; the transition from assisted living to memory care and how the two can be combined; and a look at "What's missing?" in current memory care practices.
Jasmon joins a lineup of world-class industry experts and pioneers who will deliver keynote presentations, case studies, and interactive sessions at the event. He brings a successful track record of more than 25 years leading operational aspects of large health systems, physician groups, and thriving organizations. As COO of The LaSalle Group, Jasmon provides top-level leadership to the company's overall operations and its four divisions, including 36 Autumn Leaves memory care communities in four states.
Topics for the Summit have been identified by senior living executives as the top critical issues they face. Other items on the agenda include: innovative ideas for lean operations, growth initiatives, Medicare and Medicaid reimbursement and strategy, culture change, the "Silver Tsunami" and catering to the baby boomers, staffing struggles and expense management.
About The LaSalle Group
Family owned and operated since 1990, The LaSalle Group, Inc. designs, develops, builds, manages, and owns 36 Autumn Leaves® Memory Care communities designed specifically for people with Alzheimer's and other forms of memory impairment; as well as other specialized real estate and businesses throughout the United States. For more information about our business lines, services, current projects, and partnership opportunities, please visit LaSalleGroup.com or call Kristin Dupont at 800-452-7255.