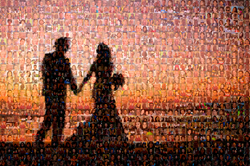 Gifting through PixGift is akin to a community of people working together to create a significant, truly meaningful impact in the life of someone they all care about, instead of showering him with small, irrelevant stuff
Winston Salem, NC (PRWEB) November 05, 2014
PixGift is simply the modern, most convenient and easy approach to gift-giving, and the timing couldn't be better with the Holiday season about to start.
"Gifting is perhaps the warmest and most time-honored way people have to show their love and support to those close ones celebrating a special occasion – be it a birthday, a wedding, a graduation or any other life milestone," says Adriana Cote, PixGift's founder and CEO. "Yet, we realized that even when people did it with the best disposition, finding the right gift and shopping for it was a hassle most could do without." She continues explaining, "Not only that; we also noticed that most people invested their hard-earned money in trinkets and gift cards that ultimately were of very little or no value to the celebrated." Effectively, research shows that up to $1 billion in unused gift cards expire every year according to CEB TowerGroup' seventh annual gift card report. Retailers usually have to deal with a flood of returns every year after the Holidays. In 2012, merchandise returns accounted for about $264 billion in lost sales for U.S. retailers according to the National Retail Federation.
PixGift set out to create a way to streamline the gifting process, while preserving the warm, emotional and very human meaning of gifting. "Gifting is ultimately about being there for those we love," explains Cote, "and that's what PixGift is: the gift of being there." With PixGift, anyone about to celebrate a special life event can ask family and friends that, instead of conventional gifts, they contribute their picture to build a Celebration Canvas, a symbolic representation of the occasion and the relationship between the giver and the receiver. In posting their picture, the participants also pledge a cash gift that is pooled together and delivered to the celebrated. Interestingly, even though asking or gifting cash is something people are usually uncomfortable with, research shows it is what most people would really prefer according to Francis J. Flynn, an organizational psychologist at Stanford University. The hesitation is mostly associated with what is the right amount to ask or to give. PixGift streamlines that process, too: the amount of cash to give is directly associated with the size the contributed picture will have in the Celebration Canvas, at the giver's choice. At the end, the resulting Celebration Canvas is turned into a picture mosaic comprised by all those who were there for the celebrated. It can be distributed among all participants as a keepsake of the event and an acknowledgement of their valuable contribution.
"Gifting through PixGift is akin to a community of people working together to create a significant, truly meaningful impact in the life of someone they all care about, instead of showering him or her with small, irrelevant stuff," remarks Cote; "and even when we designed PixGift with the individual in mind, we also see it offers tremendous potential as an innovative, more emotional and engaging fundraising platform for charities, foundations and other non-profits," she concludes.
Based in Winston-Salem, NC, PixGift relies on PayPal's secure financial-transaction technology to ensure all the monies contributed go to their final recipient.
For more information, visit http://www.pixgift.com, watch our video or e-mail contact(at)pixgift(dot)com