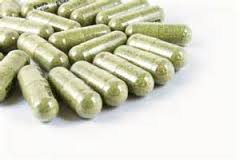 Consumers taking 'Ginseng Kianpi Pil' are urged to immediately consult with their health care professional to safely discontinue use of this product
San Diego, CA (PRWEB) November 04, 2014
AttorneyOne.com, a recognized authority on law, updates the website daily regarding all the latest information from the FDA on Ginseng Kianpi Pil.
The US FDA notified consumers on October 31, not to purchase or use Ginseng Kianpi Pil because it contains an undeclared corticosteroid and an antihistamine. Ginseng Kianpi Pil is a product promoted to stimulate appetite, promote weight gain and relieve fatigue. The reason for the public notification is based on FDA laboratory analysis which revealed that Ginseng Kianpi Pil contains dexamethasone, a corticosteroid commonly used to treat inflammatory conditions, and cyproheptadine, a prescription antihistamine used for seasonal allergy treatment.
As the FDA states "Corticosteroid use can impair a person's ability to fight infections, cause high blood sugar levels, muscle injuries and psychiatric problems. When corticosteroids are taken for a prolonged period, or at high doses, they can suppress the adrenal gland and cause withdrawal symptoms with abrupt discontinuation. Antihistamines may cause drowsiness and affect mental alertness. In addition, these undeclared drug ingredients in 'Ginseng Kianpi Pil' may cause serious side effects when combined with other medications."
Taking into consideration the latest developments, AttorneyOne.com monitors daily and updates the website providing accurate information on all relevant FDA safety alerts. Sean Burke, director of Media Relations at AttorneyOne.com, adds "we are determined to keep an eye on FDA announcements concerning Ginseng Kianpi Pil and inform the public. For that reason," he continues, "our focus should squarely fall on investigating these safety alerts and getting the word out."
According to the notification "Consumers taking 'Ginseng Kianpi Pil' are urged to immediately consult with their health care professional to safely discontinue use of this product. The risk of withdrawal from corticosteroids should be assessed by a health care professional. Only licensed health care professionals can evaluate patients for the risk, or confirm the existence, of adrenal suppression."
AttorneyOne.com has further information on Ginseng Kianpi Pil at the website including the latest major drug, food, and medical products law news.
Headquartered in San Diego, CA Attorney One was founded in 2004 and is not a law firm. They offer a nationwide legal service which helps consumers find the best representation for their legal needs. You can learn more about Attorney One at our website http://www.attorneyone.com. You can also find us on Facebook at http://www.facebook.com/AttorneyOne. Checkout earlier news from us at http://www.prweb.com/releases/2014/09/prweb12295990.htm