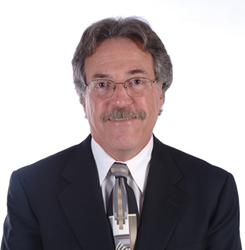 Lexington, MA (PRWEB) November 03, 2014
Dr. David B. Rosen, a periodontist in Lexington, MA is now giving new patients the opportunity to replace their missing teeth using dental implants. This tooth replacement option offers patients great benefits over other traditional options like bridges and dentures, and can be a cost-effective way for patients to regain their smiles.
Dental implants have been in use since implant therapy was accidentally discovered more than 30 years ago in Sweden. In an attempt to understand blood flow in the bone, a doctor placed a piece of titanium in the bone of a patient only to discover that it had become fully integrated, a process he termed osseointegration. After so many years, hundreds of thousands of patients have experienced the benefits of implant dentistry.
Whether Lexington, MA patients are in need of dental implants to replace their decayed or injured teeth, the procedure for implantation is usually the same, and occurs in four steps. To replace missing teeth, Dr. Rosen places the titanium implant in the jaw in a precise surgical procedure, then the gums are sutured into place. Patients must then wait for 4 to 6 months for the bone and implant to undergo osseointegration. Once the doctor has confirmed that osseointegration was successful, he exposes the top of the implant and attaches the abutment. After taking an impression of the implant and creating a customized tooth to fit perfectly in place, the crown is cemented to the abutment to complete the replacement.
Dental implants offer Lexington, MA residents significant benefits over dentures and bridges. The implant interacts with the jaw bone and reduces the likelihood that bone loss will occur, which is a common side effect seen with both dentures and bridges. Additionally, dentures can become displaced in the mouth and make clicking sounds as they slip around. This can be embarrassing for patients, and is unnecessary. Those with missing teeth are encouraged to contact Dr. Rosen's office to schedule an appointment to learn more about how implants can restore their smiles.
About the Doctor
David B. Rosen, DMD is a periodontist who has provided personalized dental care for patients in Lexington, MA for over 35 years. Dr. Rosen received both his Doctor of Dental Medicine and Specialty Residency Certificate in Periodontics from Tufts University School of Dental Medicine, where he has served as a professor of periodontology since graduating. Dr. Rosen is also a Diplomat of both the American Board of Periodontology and the American Board of Dental Sleep Medicine. To learn more about Dental Sleep Medicine of New England and Dr. Rosen's dental services, please visit http://www.lexingtonperiodontist.com or call (339) 970-0155.