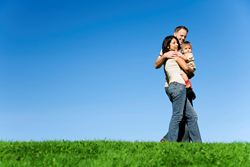 San Diego, CA (PRWEB) November 04, 2014
The divorce attorneys at the Men's Legal Center provide experienced legal representation to clients who need help with divorce cases, child support and custody issues and several other California family law situations. The firm also provides representation to members of the military who are facing these problems. The attorneys at the firm make sure to remain up to date with regards to studies that relate to marriage and divorce. The firm hereby alerts the public to a recent study that was released that concludes that more expensive engagement rings and wedding ceremonies lead to marriages that are more likely than others to lead to divorce.
The study, "'A Diamond is Forever' and Other Fairy Tales: The Relationship between Wedding Expenses and Marriage Duration" and it was completed by researchers at Emory University in Atlanta. The results of the study were released in September of 2014. The study also looked at the amount of money spent on the wedding itself and compared relative divorce rates.
According to the study, people who spent between $2,000 and $4,000 on engagement rings are 1.3 times more likely to have their marriages end in divorce than those who spent between $500 and $2,000. In addition, the study concluded that couples that spent at least $20,000 on their weddings were 3.5 times more likely to ultimately pursue a divorce than those couples that spent less than $10,000 on their event.
"There could be many reasons as to why this study found what it did," said Craig Candelore of the Men's Legal Center. "What it tells us is that people who are married need to be responsible with their financial choices, as if a marriage ends the situation becomes more difficult if a financial picture is muddled," Candelore added.
About the Men's Legal Center
The Men's Legal Center is a family law firm comprised of attorneys who have represent clients facing California family law issues that include divorce, support controversies, property division questions and custody challenges. The firm also has attorneys on-hand who have extensive military experience and therefore provide representation to those who face military divorce issues and other family law situations while they are members of the military.